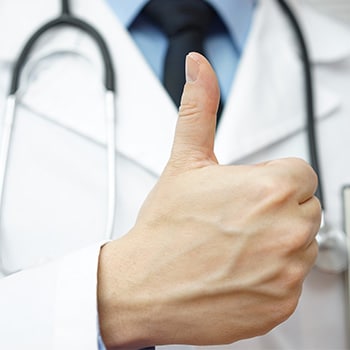 Lessons From the Frontlines of Continuing Medical Education
4 Critical Takeaways from the 2018 ACEhp Conference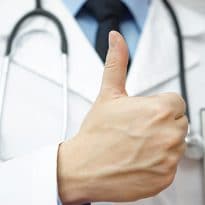 Members of the CME Outfitters team, specifically co-managing partners, Jan Perez and Shari Tordoff; Director of Accreditation, Whitney Faler, MPA; and Director of Educational Outcomes, Jamie Reiter, PhD, were fortunate enough to join their colleagues in January at the Alliance of Continuing Education in the Health Professions (ACEhp) 43rd Annual Meeting in Orlando, Florida. The theme of the meeting was Destination Patient Outcomes: Our Journey to Improving Patient Care. It was a great opportunity to see colleagues face-to-face, learn from the many valuable sessions, present some outcomes methodology, and of course snag an award from the National Association of Medical Education Companies (NAMEC)!
Some highlights include:
Incorporating the Patient Voice Into Education
Several sessions at the meeting focused on how the continuing medical education (CME) community can better incorporate the patient voice into education as well as how we can show impact on patient outcomes via our education. CME Outfitters is proud to note that we have been including the patient into our educational activities for more than two years. Recent activities have included audio clips from patient influencers who speak on behalf of a community of patients with the same condition to provide better perspective about the patient journey. The Alliance meeting gave us more great ideas for expanding the patient voice in our education.
What MIPS Means for CME and CMS Reimbursement
As many will know, there is currently a shift occurring with the Centers for Medicare and Medicaid Services (CMS) from fee-for-service to value-based-care. Some of the most interesting sessions at the Alliance meeting surrounded the new Merit-Based Incentive Payment System (MIPS) requirements for Improvement Activities that will count as 15% of CMS reimbursement. New for 2018, certified CME activities can be used toward improvement activities. While we know these are daunting requirements for physicians and medical practices, CME Outfitters is already hard at work developing certified education that will count toward MIPS requirements.
Using Predictive Modeling in CME
Dr. Reiter was thrilled to give her presentation on predictive modeling in CME. Predictive modeling is quickly becoming recognized as a valuable tool in CME for determining variables that influence outcomes, which in turn can inform the development of future activities to maximize impact. Her session included background on basic predictive modeling techniques, as well as step-by-step instructions for conducting linear and logistic regression using Excel and a vetted online calculator, so that attendees could walk away with the skills to conduct their own predictive modeling analyses. The session was very well received, with a packed room of over 60 attendees, several inquiries, and positive feedback.
Dr. Reiter was also invited by ReachMD to conduct a video interview about her presentation, which will be hosted/distributed on the ReachMD platform, and through their distribution network of Google Play, iHeartRadio, iTunes, Player FM, Stitcher, and TuneIn. Ms. Faler joined Dr. Reiter in the interview and provided her perspective on why predictive modeling is important from an accreditation and outcomes standpoint.
NAMEC Honors CME Outfitters for Best Practice in Learner Outcomes
In one additional show of appreciation for the value of predictive modeling, NAMEC honored CME Outfitters with the award for Best Practice in Learner Outcomes for their submission entitled: Incorporating Predictive Modeling Into Outcomes Analyses to Inform Educational Design: An Example from an Activity on Epilepsy. Dr. Reiter and Ms. Faler were more than happy to accept the award at the Medical Education Companies Alliance section meeting on behalf of the company!
Get more information on upcoming, current and archived CME Outfitters activities>>