Patients are important stakeholders in their treatment. Along with their healthcare providers and their communities, patients have significant impact on the success of their own medical outcomes. This is especially true of chronic illnesses like IBD, chronic pain, and addiction, where patients' adherence to medication and treatment plans are critical to positive outcomes.
It stands to reason that patients who understand their condition and their care plans are more likely to proactively manage their health, attend follow-up appointments, and ask questions or voice concerns. Even so, educating all stakeholders in a patient's care –doctors, nurses, pharmacists, families, and communities –are important components to patient education as well.
The Importance of Patient Education
As a CME provider, we understand the importance of this holistic approach, and it is our goal at CME Outfitters to ensure that healthcare providers and patients alike have the information they need to achieve healthy outcomes.
Below is a sampling of our patient-focused educational activities, resource hubs, and other tools patients can use themselves, and that healthcare providers can use to educate their patients. It is our hope that these resources will inform, engage-and ultimately-improve patients' lives.
Patient Education Resources
Education on understanding pain and addiction, including animations, videos, toolkits and resources on safe medication disposal and overdose awareness information.
Gastroenterology Patient Education Hub
Education and resources about IBD, IBS, chronic idiopathic constipation, and diabetic gastroparesis, including patient checklists, prior authorization guidance and digital health coaching resources.
Educational case simulations, infographics, websites, patient organizations and digital health tools, as well as an extensive reading room.
Resources on AFib, including questions patients should ask their healthcare providers, medications and procedures, and care management guidelines.
Featured resources:
View our other educational hubs and resources, including specialty hubs for nurses, dentists and pharmacists, at cmeoutfitters.com. If there are specific resources you are looking for that can help you or your patients, please feel free to contact us for help by emailing questions@cmeoutfitters.com.
About the Author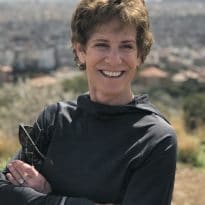 Jan Perez
Managing Partner
CME Outfitters, LLC
Follow me on Twitter: @jansperez