Add Value to your Educational Activities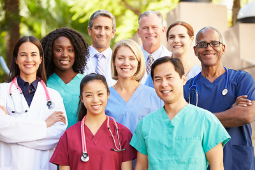 Since 2002, CME Outfitters has provided CME and CE credit for the educational activities of non-accredited medical organizations. We have worked with 75+ joint providers and completed several hundred activities with these partners. Our joint provider partners include specialty societies, hospitals and hospital departments, private medical practices, academic medical centers, government agencies, medical education companies, non-profit organizations and international groups.
View our complete service offerings.
In order to be considered for joint providership, you must meet each of the following requirements:
The target audience should be primarily healthcare professionals
Your organization does not meet the definition of an ACCME defined commercial interest
The activity or activities which are seeking joint providership must not have already occurred
Questions? Check out our FAQ
Our dedicated accreditation team would be happy to provide more information or answer any questions you may have. Complete the form here or contact us at 877.263.7767 Option 4.