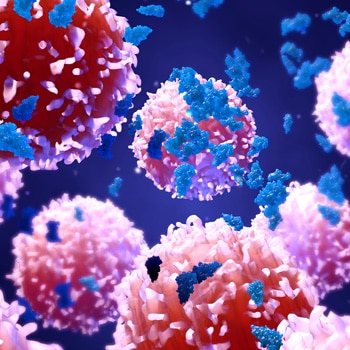 Stay Informed While Earning Oncology CME Credits
The cancer treatment landscape is rapidly changing with new discoveries and expert guidance emerging. As research, testing and treatment strategies continue to evolve, clinicians must keep abreast of the latest data on molecular mechanisms, emerging therapies, current standards of care, expert guideline updates, and new strategies for treatment. Whether you are looking for education on the value and interpretation of real-world evidence for clinical decision making, translation of efficacy and safety of therapeutic agents to decisions for your patients, or resources to share with patients and families navigating their cancer journey, you'll find educational activities and resources here to help improve your knowledge and help your patients better take part in their care.
Our activities offer many credit types, including CME, AAFP Prescribed Credit, CNE, CPE, ABIM MOC, and ABP MOC. Each activity has been designed to meet the requirements for CME for MIPS. See each activity's information page for the exact credit type and amount of credit offered.

Patient Resources
You may have a million questions about bladder cancer, but where do you to start? CME Outfitters talked with patients and caregivers to find out what information was useful for them and what questions they asked their physician and care team during visits. We compiled resources and questions to ask that we hope will be helpful as you and your family navigate this journey.
Resources