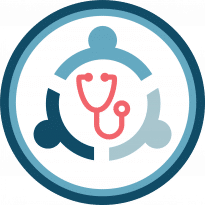 There are many factors that lead to disparities in cancer care and outcomes for underserved and marginalized populations, including root causes such as structural racism, social determinants of health, race/ethnicity, geographic location, etc. As with other areas of health care, individuals with low income, low health literacy, limited transportation options or long travel distances to clinics, lack of health insurance or paid leave are far less likely to be screened for cancer, or managed according to guideline-directed treatment. Thus, these patient populations are more likely to be diagnosed at with late-stage cancers. This leads to worse outcomes and higher mortality in these underserved patient populations.
It is imperative that all members of the health care team recognize their important roles in providing education, support services, and optimal outcomes for all patients. Education is a crucial step in ensuring clinicians know not only the "why" but the "how" of this important change in care.
The Oncology Education Center serves to not only bring to light issues of unconscious bias, racial disparities, and health inequities, but to provide real-world strategies and actionable steps for health care professionals (HCPs) and non-HCPs to improve overall patient outcomes where the need for equitable oncology care is most needed.
Live and OnDemand CME/CE Activities
Resources
Patient Education
Patient and Provider Resources