It's all here: REMS  and MOC for ABIM, ABP, ABO, ABPN, and Royal College.
The leaves are starting to change, and pine cones litter my yard. Somehow, we've reached mid-October already, and I'd like to draw attention to the American Board of Internal Medicine's (ABIM) Maintenance of Certification (MOC) program. Board certified physicians need to earn 100 MOC points every five years to remain certified. For those diplomates re-certifying in 2020, the ABIM has extended the deadline to December 31, 2020 due to the COVID-19 pandemic. CME Outfitters offers 100+ free activities that include ABIM MOC Part II credit that can help meet this deadline!
REMS-Compliant Programs
If you are both an ABIM diplomate and prescribe opioids, CME Outfitters has a REMS-compliant series of activities that can knock out 2 birds with 1 stone: MOC + REMS.
Prescribers of Extended Release and Long-Acting (ER/LA) opioid analgesics are strongly encouraged to complete a REMS-compliant program covering the FDA Opioid Analgesic REMS Education Blueprint for Health Care Providers Involved in the Treatment and Monitoring of Patients with Pain.
Get ABIM MOC Credits Before the Deadline
CME Outfitters offers a series of activities that are REMS-compliant for physicians, dentists, PAs, nurse practitioners, nurses, and pharmacists. All below activities also offer ABIM MOC credit.
---
Not an ABIM Diplomate and looking for other MOC credit types?
View American Board of Pediatrics (ABP) MOC Part II credit activities:
---
View American Board of Ophthalmology (ABO) MOC Part II credit activities on the CME Outfitters Ophthalmology Hub.
---
American Board of Psychiatry and Neurology (ABPN) MOC
As a reminder to our psychiatrists and neurologists looking for ABPN MOC credit, diplomates may use any CME activity relevant to their practice for MOC purposes. We've included this reminder on all activities specifically targeting psychiatry and neurology.
---
Royal Canadian MOC
Less than a year ago, an agreement was signed between the Accreditation Council for Continuing Medical Education (ACCME) and the Royal College of Physicians and Surgeons of Canada permitting physicians licensed in Canada to use MOC credit from ACCME accredited providers. If you are licensed in Canada, all CME Outfitters education offering MOC part II credit can be applied to your MOC requirements.
---
About the Author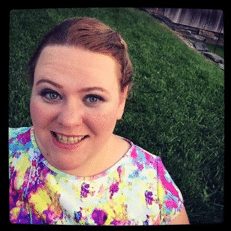 Whitney Faler
Director of Accreditation
CME Outfitters, LLC
Follow me on Twitter: @wefaler