Your Source for Opioid Education and Tools
The data and trends illustrating the impact of opioids on the United States and our communities are staggering. From rural to urban settings, communities are witnessing the growing and deadly impact of opioids. But health care providers at times feel caught between prescribing guidelines and patients' needs.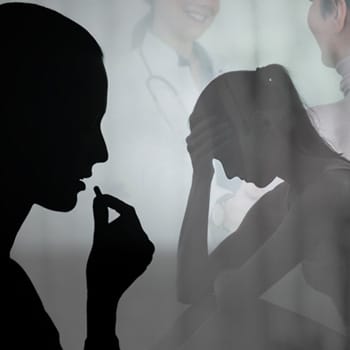 Taking Action: How will education address the problem? Education is the foundation of change. Education beyond the headlines that not only raises awareness about the opioid epidemic, but also provides strategies for changes in practice and process that will mobilize the HCP workforce. Education provides an opportunity to help HCPs better understand the biologic underpinnings of pain pathways so that their decision-making is focused on treatment alternatives that are targeted, effective, and safe. And finally, education to the patient so that they understand their treatment—the why and the how—so that they understand what to expect, and if prescribed an opioid, how to safely dispose of unused medication to ensure it is not illegally diverted, and prepare them to help if a loved one is struggling with addiction or take action in case of an overdose.
Precise Prescribing: Applying the Science of Pain to Treatment Decisions
PAINWeekEND Medical Meetings | Various Dates & Locations
Evaluating patients with acute and chronic pain can be daunting, as the nervous system is complex. Appropriate prescribing for acute and chronic pain in the midst of the opioid epidemic requires that front-line prescribers have a strong knowledge of pain pathways and underlying mechanisms to optimize treatment decision-making.
These CME Outfitters symposiums will integrate 3-D modeling to bring pain and addiction mechanisms to life in order to promote a better understanding of evolving pain management strategies.  Faculty will provide best practice strategies for the clinical assessment and management of acute and chronic pain aligned to supporting evidence and recommendations to guide safe and effective pharmacological and non-pharmacologic treatment choices.
Dates and Locations:
Saturday, March 23, 2019
12:00 AM – 1:00 AM
Scottsdale, AZ
Learn more: https://www.cmeoutfitters.com/transfers/cm/?ID=28502
Saturday, March 30, 2019
1:10 PM – 2:10 PM
Indianapolis, IN
Learn more: https://www.cmeoutfitters.com/transfers/cm/?ID=28504
Saturday, April 6, 2019
1:10 PM – 2:10 PM
Atlanta, GA
Learn more: https://www.cmeoutfitters.com/transfers/cm/?ID=28506
Saturday, May 4, 2019
1:10 PM – 2:10 PM
Raleigh, NC
Learn more: https://www.cmeoutfitters.com/transfers/cm/?ID=28507
Best Practices in the Management of Opioid Use Disorder
Drug Enforcement Agency (DEA)
DEA 360 Strategy – Working Together to Break the Cycle of Drug Tracking, Drug Violence, and Drug Abuse
DEA Fact Sheet
The Drug Enforcement Administration is the premier drug enforcement organization in the world and the only single-mission federal agency dedicated to drug law enforcement. Using unique operational and intelligence capabilities, the men and women of DEA identify, investigate, disrupt, and dismantle major drug trafficking organizations and those who facilitate them, remove drugs and violent criminals from our neighborhoods, and fight the diversion of licit drugs.
How to Properly Dispose of Your Unused Medicines
Unused or expired prescription medications are a public safety issue, leading to potential accidental poisoning, misuse, and overdose. Proper disposal of unused drugs saves lives and protects the environment.
College Students
Campus Drug Prevention – The Drug Enforcement Administration (DEA) has a new website for professionals working to prevent drug abuse among college students.
What You Should Know About…Marijuana Use Among College Students
Despite initiatives to approve the drug for medical and recreational use across the nation, students need to understand the physical, academic, and legal risks and consequences of marijuana use.
Prescription Drug Misuse Among College Students
Drug Abuse Among College Students Poster
Drug Abuse
Drugs of Abuse Resource Guide 2017
Fentanyl and Heroin – Trifold Broshure
Marijuana Concentrates Brochure
Marijuana Prevention Among Youth
Methamphetamine Drug Fact Card
MDMA Ecstasy and Molly Drug Fact Card
Prescription Abuse Drug Fact Card
Teens
Prescription For Disaster – How Teens Abuse Medicine
Operation_Prevention_Parent Toolkit