CME Outfitters Provides A One-Stop Destination for Interprofessional Education.
We're just over halfway to the end of the year, and we know many clinicians have missed out on live conferences where you can often earn 15+ credits toward your yearly requirements. But you can earn all the credit you need virtually – via live virtual symposia or on demand.  Whether you are an individual clinician looking for a specific credit type, or a practice administrator looking to steer your entire team to educational resources, CME Outfitters can help ensure you meet your 2020 credit requirements – and improve outcomes for your patients!
One recent learner had the following to say about CME Outfitters online education: "I was skeptical that online programs would be able to keep my interest and truly be worth my time. I admit I have had time to try a number of different CME programs and yours stand out. Please keep them coming."
New Dental, Optometry, and MOC Credit Offerings
In addition to our long-time standard offerings for physicians, PAs, nurse practitioners, nurses, and pharmacists, the accreditation team has been busy over the last year adding more to our overall offerings.
View Dental credit activities here>>
View Optometry (COPE) credit activities here>>
View these American Board of Pediatrics (ABP) MOC Part II credit activities:
View American Board of Ophthalmology (ABO) MOC Part II credit activities here>>
American Board of Psychiatry and Neurology (ABPN) MOC
As a reminder to our psychiatrists and neurologists looking for ABPN MOC credit, diplomates may use any CME activity relevant to their practice for MOC purposes. We've included this reminder on all activities specifically targeting psychiatry and neurology. Below is a sample of courses relevant to psychiatrists or neurologists:
Royal Canadian MOC
Less than a year ago, an agreement was signed between the Accreditation Council for Continuing Medical Education (ACCME) and the Royal College of Physicians and Surgeons of Canada permitting physicians licensed in Canada to use MOC credit from ACCME accredited providers. If you are licensed in Canada, all CME Outfitters education offering MOC part II credit can be applied to your MOC requirements.
Upcoming Credit Opportunities
Stay tuned for these virtual activities coming soon on a variety of practice areas. Live, virtual activities include a live Q&A with faculty where you can ask questions and get real-time responses.  On demand activities are available whenever and wherever you are, so you can earn credit on-the-go.
Upcoming Fall 2020 Live Virtual Symposia
Registration Opening Soon:
Road to Remission: Assessing Today's Treatment Goals in Crohn's Disease 
Dawn of a New Era for NASH: Retooling for Early Diagnosis
Bringing UC Clinical Decision-Making into Focus for 2020: Identifying the Right Treatment for the Right Patient at the Right Time
Upcoming Live Webcasts
Recent On Demand Webcasts
For a full list of upcoming and on demand CME Outfitters activities, visit our Virtual Education Hub.
About the Author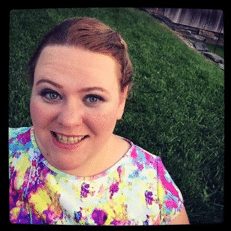 Whitney Faler
Director of Accreditation
CME Outfitters, LLC
Follow me on Twitter: @wefaler