"Trigger Site" Plastic Surgery Reduces or Eliminates Migraine Headaches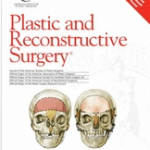 A recent publication in the February issue of Plastic and Reconstructive Surgery discussed a new surgical technique to "deactivate" migraine headaches through "surgical deactivation" of "trigger sites" in the muscles or nerves that produce pain. Developed by ASPS Member Bahman Guyuron, MD, Chairman of Plastic and Reconstructive Surgery at University Hospitals Case Medical Center and Case Western Reserve University School of Medicine, the technique has shown positive results from a five-year study. Eighty-eight percent of patients [N=69] had a positive long-term response to surgery. Headaches were significantly decreased in 59 percent of patients, and completely eliminated in 29 percent. The remaining patients had no change in headache activity.
According to Dr. Guyuron and colleagues, the findings "provide strong evidence that surgical deactivation of one or more trigger sites can successfully eliminate or reduce the frequency, duration, and intensity of migraine headache, and the results are enduring." Although more research will be needed to refine the surgical techniques — as well as to clarify the reasons for the effectiveness of surgical deactivation of trigger sites in relieving migraine headaches, initial results are encouraging and could provide relief for migraineurs for whom traditional therapies have not been sufficient.
Sources:
Migraine Surgery Offers Good Long-Term Outcomes
Migraine Surgery: A Plastic Surgery Solution for Refractory Migraine Headache