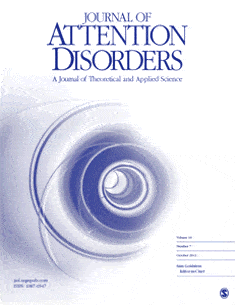 A study funded by the Centers for Disease Control and Prevention (CDC) and published this week in the Journal of Attention Disorders sought to evaluate the diagnosis and treatment of attention-deficit/hyperactivity disorder (ADHD). Monitoring the prevalence of ADHD is an important public health activity as public awareness has increased and treatment options have expanded across the globe.
Evaluating the epidemiology of ADHD in the US have been complicated by reports of limited access to care and often conflicting evidence of over- and under-diagnosis, and clinical debates about the appropriateness of medication use. A recent parent survey by the CDC in 2010, revealed that 9.5% of those 4-17 years of age (approximately 5.4 million American children) had an ADHD diagnosis by 2007, representing a 22% increase in four years. Although parent surveys reveal important trends, they lack clinical validation and are predicated on access to health care.
The current study was a community-based study using multiple informants to develop and apply a DSM-IV-TR-based case definition of ADHD to screening and diagnostic interview data collected for children 5-13 years of age. Teachers screened 10,427 children in four school districts across two states (SC and OK). ADHD ratings by teachers and parent reports of diagnosis and medication treatment were used to stratify children into high and low risk for ADHD. Parents (n = 855) of high risk and gender frequency-matched low risk children completed structured diagnostic interviews.
Results revealed the prevalence of ADHD was 8.7% in SC and 10.6% in OK. The prevalence of ADHD medication use was 10.1% (SC) and 7.4% (OK). Of those medicated, 39.5% (SC) and 28.3% (OK) met the case definition. Comparison children taking medication had higher mean symptom counts than other comparison children.
The authors point out that estimates from this community-based study corroborate the high prevalence of ADHD found in recent parent reported surveys. Although typical gender ratios were found, there were no differences between Caucasian and African American children. "Many children meeting case criteria had not been previously identified and were not receiving medication treatment, suggesting that the condition remains underdiagnosed for some children. In addition, many diagnosed children were
not receiving treatment that adequately reduced their core symptoms and impairments."
Researchers conclude by suggesting that "this information lends itself to the development of community or school-based programs that address the needs of this large, school-age population. In addition, clinicians should use rigorous assessment procedures such as those recommended by the practice parameters of the American Academy of Child and Adolescent Psychiatry and the AAP (AAP's Subcommittee on Attention-Deficit /Hyperactivity Disorder Steering Committee on Quality Improvement and Management). These parameters call for thorough assessment, input from parents and teachers, and the use of standardized behavior rating scales to diagnose children with ADHD."