Sports Psychiatry Strategies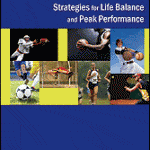 A book review published today in the British Journal of Psychiatry, highlights a new book entitled Sports Psychiatry: Strategies for Life Balance and Peak Performance by David McDuff, MD, team psychiatrist for the Baltimore Ravens.
He provides an overview of the evolving scope of practice for sports psychiatry and mental health professionals and outlines eight core competencies and case vignettes as a template for working with all of the aspects of sports. Dr McDuff describes that these competencies evolved from many years of providing on-site sports psychiatric services to athletes, coaches, family members and team and front office staff at professional, collegiate, high school and club levels of competition.
The eight core competencies are 1) mental preparation; 2) stress control and life balance; 3) sleep and energy management; 4) substance use and misuse; 5) injury recovery and pain management; 6) mental disorder treatment; 7) working with teams, sports leadership and medical staff; and 8) developmental, gender, and cultural  skills. He points out that all of these competencies are important and routinely required during both competitive season and off-season.
Dr McDuff describes that he had written this book for several audiences. First for mental health professionals who work with or wish to work with athletes or teams. Second, primary care physicians and other general practitioners, sports medicine fellows and physicians, chiropractors and dietitians, athletic trainers and other professionals who have periodic or regular contact with athletes or teams. Third, the book is for athletes "who can obtain a formula for success in sports and life." Fourth, the book can be valuable to owners, athletic directors, coaches, managers, etc. who work in sports to obtain a perspective on the common struggles of athletes and teams and available resources to assist them. Finally, parents and families can benefit from the book to help them better support the athletes dreams of success and enjoyment of the sport.
According the the book reviewer Alan Currie, MD of the National Health Service Foundation Trust in the UK, 'sports psychiatry is still an emergent practice area, but McDuff has provided the template that could ensure the mental health needs of athletes are met in the same comprehensive manner as their physical health needs.'
BJP February 2013 202:159-160
Sports Psychiatry: Strategies for Life Balance and Peak Performance
By David R. McDuff, MD
American Psychiatric Publishing.