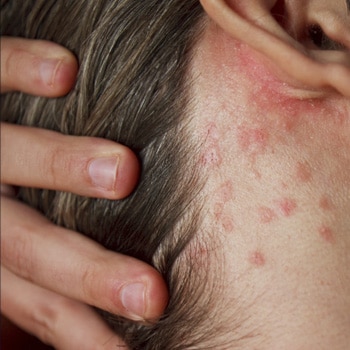 Causes for Loss of Effectiveness of Psoriasis Agents: Meeting Highlights from a National Dermatology Conference
Psoriasis, an inflammatory, autoimmune disorder, causes predominately joint & skin problems that are characterized by scaling and erythematous plaques that can be painful or severely pruritic and can have a significant negative impact on quality of life for patients with this condition. Unfortunately, psoriasis is often undertreated & those who are receiving treatment are not satisfied; in fact, a large number of those with moderate-to-severe-psoriasis are either untreated or are only using topical treatments. In this CME Outfitters Meeting Highlight Series, Bruce E. Strober, MD, PhD, and Joel M. Gelfand, MD, MSCE, translate insights & recommendations about current & emerging psoriasis treatment, monitoring of patients on biologics, management of comorbidities, and quality of life. You'll get the scoop on the mechanism of action, efficacy, & safety of available and newly emerging biologics for psoriasis, as well as updates on comorbidities in patients with psoriasis.
Click here for more activity details, credit information, and faculty bios!
This activity is supported by an educational grant from Lilly.