Regular Physical Activity Can Reduce Risk of Dementia in Older People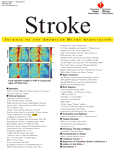 A new study published in the journal Stroke reports that older,  non-disabled individuals who engage in regular physical activity reduced their risk of vascular dementia by 40 percent and risk of any type of cognitive impairment by 60 percent.
The prospective European study included 639 people in their 60s and 70s; 55 percent were women and almost 64 percent reported that they were active at least 30 minutes a day three times a week. The activity included gym classes, walking and biking. Subjects were followed for 3 years with annual cognitive assessments and  magnetic resonance imaging (MRI) tests at the beginning and end of the study to gauge white matter changes in the brain, an indicator of possible cognitive decline. In addition, throughout the study, researchers contacted participants through phone interviews and clinical visits and asked about depression, quality of life and performing everyday activities.
The American Heart Association recommends at least 150 minutes of moderate exercise every week or 75 minutes of vigorous exercise for optimal health. The study authors strongly suggest physical activity of moderate intensity at least 30 minutes three times a week to prevent cognitive impairment and highlight that "this is particularly important for people with vascular risk factors such as hypertension, stroke or diabetes."