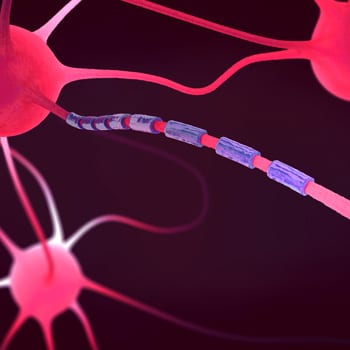 Podcast: Switching and Monitoring Your Patients with RRMS
Predictors of poor prognosis in multiple sclerosis (MS)can include demographic and environmental factors, clinical factors, MRI observations, and biomarkers. Early initiation of appropriate therapy is key when personalizing treatment for relapsing-remitting multiple sclerosis (RRMS), as is having a plan to determine sub-optimal responders, approaches to switching or escalating therapy, and consideration of more aggressive therapies for patients with silent advanced disease or early signs of poor prognosis.
In this CMEOCast podcast, expert faculty discuss treatment initiation options, particularly high efficacy treatments versus escalation, as well as when switching therapies might be necessary and how to take patient-and medication-related issues into consideration.
To obtain credit – Click Here
For more information – Click Here