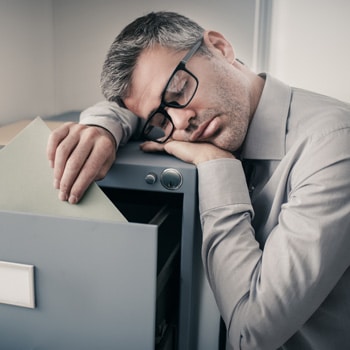 Podcast: "I Shouldn't Be This Sleepy" – A Look into EDS
Patients with narcolepsy can have a wide range of medical comorbidities, which contribute to the burden of disease as well as underdiagnosis. Additionally, excessive sleepiness may persist despite patients using their CPAP for ≥ 6 hours per night. Early detection of and treatment initiation for EDS is imperative; therefore, clinicians should query their patients about sleep, identify EDS with an evidence-based tool such as a Sleep Inventory, Polysomnography (PSG), or MeanSleep Latency Test (MSLT).
In this CMEOCast podcast episode, expert faculty discuss how to recognize the burden imposed by EDS in patients with OSA or narcolepsy, the use of evidence-based tools to improve detection, and strategies for identifying patients in whom it is appropriate to initiate treatment for EDS.
To obtain credit – Click Here
For more information – Click Here
Podcast Transcript – Click Here