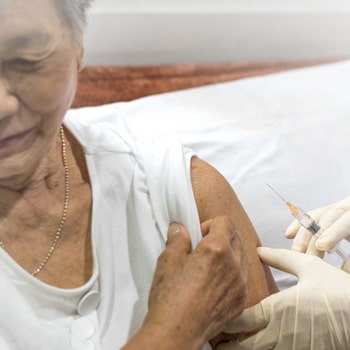 Podcast: Implementing a Shingles Protocol in Primary Care Settings
An estimated 1 million people get shingles each year, with about 1 in 10 developing postherpetic neuralgia that lasts months or years, and 1% -4% being hospitalized for complications. Despite the availability of a shingles vaccine, about only 1 in 3 eligible adults ≥ 60 years old and just 37% of adults ≥ 65 years old have been vaccinated. Clinicians should recognize the risk factors for shingles(e.g., increasing age, decline in cell-mediated immunity, gender, race, chronic disease, etc.)and take proactive measures in promoting vaccination. Primary care settings are ideal for identifying appropriate patients for shingles vaccination, as well as discussing shingles and shingles vaccination. However, barriers to implementing a shingles protocol may exist.
The first episode of this CMEOCast podcast series focuses on reinforcing the importance of vaccination against shingles, improving vaccination uptake in ethnic minorities and at-risk patients, and developing best practices to implement a shingles protocol in primary care settings.
To obtain credit – Click Here
For more information – Click Here