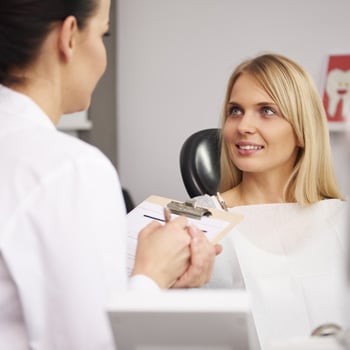 Podcast: What Should They Expect? Making Time to Talk to Patients About Pain Before Their Dental Procedure
Recent studies have demonstrated the effectiveness and acceptability of reduction or the total elimination of opioids after discharge from minor surgery, with most patients who underwent a dental procedure or oral surgery reporting low pain scores. Written, oral, and visual patient education has been shown to minimize the need for narcotic analgesia after procedures or surgery, with 90% of patients who received preoperative education declining an opioid prescription.
In the third installment of this CME Outfitters BriefCase series on non-opioid pain management, expert faculty share strategies for educating patients and managing their expectations, setting clear goals, as well as best practices for patient engagement. Further discussion illustrates the importance of post-operative follow-up and practical information on safe storage and disposal of unused medication. By engaging patients in an open discussion, clinicians effectively partner with their patients and the community as a whole to be a resource for health and wellness.
To obtain credit – Click Here
For more information – Click Here