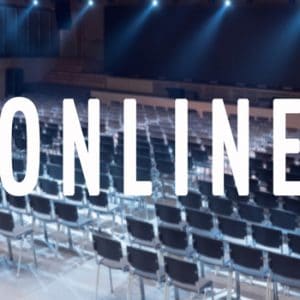 COVID-19 has impacted every facet of our lives and continuing medical education has been no exception.  Each year, tens of thousands of medical professionals typically attend a variety of educational conferences to advance their knowledge and translate what they learned into practice. But with the advent of COVID-19, in-person conferences were either cancelled or moved to virtual platforms.
CME Outfitters has pivoted our own live events this spring into virtual symposia.  When travel restrictions and meeting cancelations began in March, contingency plans were put into motion as CME Outfitters began transitioning the first of 9 live activities taking place between March and June to live virtual symposia.
It's Not Just Another Webinar: Making Virtual Events Live and Dynamic
While some activities were planned as live webinars already, holding a panel discussion among all expert faculty in the same studio space became impossible.  We wanted to retain the dynamic nature of a live panel discussion, as well as the faculty Q&A session following the panel discussion – neither of which would be possible in recorded webinars.  So, we worked alongside our technology partners to bring all faculty together via webcam into one interactive platform for our audience without the need to download special conference software or retype a lengthy password to access. Engagement features were essential. Learners experienced a live discussion between expert faculty members and were able to ask their questions and receive real-time responses, take notes on slides, save slides that resonated with them, and register for upcoming activities.
Bringing Augmented Reality to Life: Virtually
We've effectively used augmented reality in symposia to illustrate complete pathophysiology and treatment targets and were not about to give that up. With careful planning, we brought these events together with augmented reality as virtually allowing learners to experience augmented reality and interact with our faculty via audience response and live Q&A. We are in the process of scheduling a second live Q&A session for each of these events to allow additional clinicians the opportunity to ask questions of our faculty.
Learning in the Age of COVID-19
Given this unprecedented time, before our virtual symposia launched, our instructional designers begin collaborating with expert faculty to build COVID-19 into the content. Each of our recent live virtual symposia included discussion on the impact of COVID-19 on treatment decisions, telehealth, and patient education.  These virtual events, as well as many others, are available on our Virtual Education Hub, which provides opportunities for clinicians to still earn CME/CE and MOC credit in a variety of practice areas – even if your in-person conference was cancelled. CME Outfitters has extended the credit on activities set to expire in 2020 to the end of the year to help ensure you meet your CME and MOC requirements for 2020.
Additionally, we've added a new COVID-19 hub for education for clinicians and patients with a broad range of videos, downloadable resources, and animations. Our relationships with faculty in multiple disciplines have allowed us to reach out to them to create and share short videos discussing patient management related to sleep and mood disorders. From our virtual symposia, we've pulled out the COVID-19 information related to psoriasis, inflammatory bowel disease, pain management, and more.
Chatting About CME Research
The virtual ACCME Annual Meeting included a research chat session for researchers to share accepted abstracts and answer any questions learners may have. We were proud to present two posters during this session and discuss our research with other CE professionals:
Attending the virtual ACCME 2020 meeting was educational both professionally and to take a critical view as a learner in the COVID-19 era.
A New Path Forward
As we as educational providers work to continue to deliver the best learning environments possible during this unique time, we're nevertheless energized and excited by the possibilities technology can bring and look forward to even better learning experiences post-pandemic.
About the Author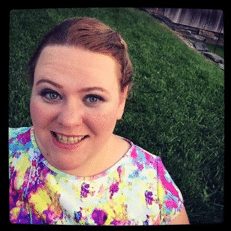 Whitney Faler
Director of Accreditation
CME Outfitters, LLC
Follow me on Twitter: @wefaler