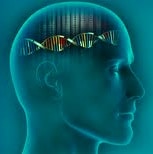 How close are we to implementing the idea of personalized medicine in psychiatry? Next year the International Congress on Neuropsychopharmacology (CINP) is holding a thematic meeting in April 2013 entitled "Pharmacogenomics and Personalized Medicine in Psychiatry." An 'All Star' plenary faculty, who are some of the leading scientists from around the globe, will initiate discussions of the current state-of-the-science concerning the implementation of personalized medicine in clinical practice as well as the ethical, economic, social and legal implications of the issues raised.
According to a blog note by Allen Francis, MD, from Duke University on the Huffpost Healthy Living Blog, "The need for out-of-the-box thinking is great. Our current diagnostic system is based on fallible and subjective clinical judgments. Progress in developing biological laboratory tests has been frustratingly slow."
There is a great deal of interest recently in personalizing the approach to treatment in psychiatry. The NIMH is looking into bio-markers/biosignatures that will predict response to particular depression treatments. They have launched the EMBARC (Establishing Moderators/Mediators for a Biosignature of Antidepressant Response in Clinical Care) multicenter study. The goal of the EMBARC study is to evaluate the usefulness of clinical and biological markers. Antidepressants will be compared with placebo to develop a treatment for major depression (MDD) and establish a response index to aid clinicians in matching treatments to patients with MDD.
A study by researchers at the University of California, San Diego School of Medicine published in July PLoS ONE, has identified a set of laboratory-based biomarkers that can be useful for understanding brain-based abnormalities in schizophrenia. The goal of the study was characterize the extent to which widely-used neurophysiological and neurocognitive endophenotypes are associated with schizophrenia,
The researchers measured the biomarkers in 550 schizophrenia patients, and then re-tested 200 of the patients one year later. They found that most of the markers were significantly abnormal in schizophrenia patients, were relatively stable between the assessments and were not affected by modest fluctuations in clinical status of the patient.
A pair of articles were published this year in the Journal of Psychiatric Practice, entitled "How Biomarkers Will Change Psychiatry: From Clinical Trials to Practice," Part 1, in March, defined biomarkers and discussed their research utility and potential application in clinical practice. Part 2, this month, discussed the rationale for selecting a biomarker and evaluatedes the potential use of inflammatory biomarkers in depression.
The authors concluded that "Biomarkers can change the way psychiatric clinical trials are conducted by quantifying drug effects in specific ways and answering study specific mechanistic questions regarding efficacy, safety, pharmacokinetics, and receptor modulation. In clinical practice, biomarkers could aid with the diagnosis of mental illness, with stratifying the risk for developing in illness, or assessing illness severity or treatment response. An ideal biomarker would be low cost, easy to collect, simple to analyze, and would provide reliable data with a high degree of sensitivity and specificity relative to a specific research or clinical question."
CINP
Dr Francis' Blog
NIMH
PLoS Article
J Psychiatric Practice