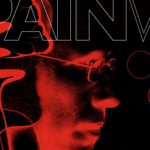 PAINWeek is the nation's largest pain conference for frontline clinicians with an interest in pain management. Over 1500 physicians, nursing professionals, physician assistants, dentists, pharmacists, and psychologists attended this year.
Courses offering over 100 hours of continuing medical education were presented and included topics such as: behavioral pain management, complementary and alternative medicine, emergency medicine, health coaching, hypnosis, interventional pain management, medical/legal, neurology, pain and chemical dependency, pain and palliative care, pharmacology, regional pain syndromes, rheumatology, and sex and gender differences in pain management.
Scientific posters offered leading edge advances and insights into future directions for pain assessment and management.