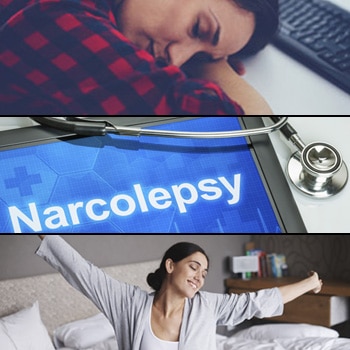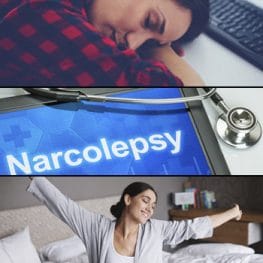 Narcolepsy patients commonly face a lengthy and often difficult journey when it comes to receiving a proper diagnosis and effective treatment. This disorder can have severe negative impacts on the lives of those affected and it is imperative that the medical community increases its awareness of the symptoms of narcolepsy – most notably, cataplexy and excessive daytime sleepiness. Improving clinicians' ability to recognize both the symptoms and objective measures of narcolepsy can decrease the gap between symptom onset to effective treatment and ultimately improve quality of life for these patients.
In this three-part CME Outfitters On Demand activity series, patient influencers representing the voice of over 115,000 people with narcolepsy highlight the issues they have faced in their journey, from misdiagnosis, to uninformed clinicians, to ineffective treatment and provide feedback on how the medical community can improve their approach to screening, diagnosing and treating narcolepsy.
Expert faculty members Dr. Thomas Roth, Dr. Richard Bogan, and Dr. Todd Swick discuss these patient responses, provide screening tools and tools to shorten the diagnostic journey, criteria for narcolepsy type 1 and 2, and proper treatment selections for your patients with narcolepsy and cataplexy, as well as answer questions from participants in this 60-minute enduring CME Outfitters Webcast. Get started today!
60-Minute Enduring Webcast (with Q&A)
Recognizing the Symptoms of Narcolepsy: Screening Your Sleepy Patient for Cataplexy: A Moderated Discussion with the Experts with Q&A
From Symptom Recognition to Narcolepsy Diagnosis: Shortening the Diagnostic Journey: A Moderated Discussion with the Experts with Q&A
Treating the Full Spectrum of Narcolepsy: Improving Nighttime Symptoms to Enhance Daytime Quality of Life: A Moderated Discussion with the Experts with Q&A