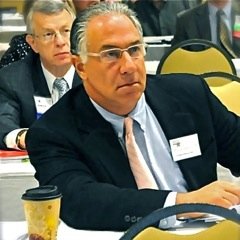 Bradley Leonard, MD, MBA, FACC
CME Outfitters Faculty
After graduating magna cum laude from Princeton University, Dr. Leonard attended University of Texas Southwestern Medical School and remained at Parkland Memorial Hospital for his internship and residency in Internal Medicine.
Dr. Leonard remained at Parkland for an extra year to serve as Chief Medical Resident. He then obtained a fellowship in Cardiology at Harvard Medical School in Boston. He is the former Director of the Cardiac Catheterization and Electrophysiology Labs at Baylor Regional Medical Center Plano and served as the Chief Medical Officer and Vice-President for Medical Affairs at The Heart Hospital Baylor Plano from its opening in January of 2007 until 2011, and also served as the Chief Medical Officer and VPMA at Baylor Regional Medical Center Plano.
One of Dr. Leonard's main areas of interest is the pursuit of Quality in Health Care. He was an instructor in Quality Improvement for the Baylor Health Care System and continue to lecture around the U.S. on transforming health care delivery and physician leadership. He was the 2010 recipient of the Hunt Scholarship to attend Southern Methodist University-Cox School of Business where he received a Masters in Business Administration in May 2012.
Dr. Leonard served as the Chairman of the Cardiovascular Research Review Committee, which is tasked with the adjudication of proposed research projects in cardiovascular medicine and which funds approved projects for approximately $1,000,000 annually. Currently he serves as Chief, Cardiovascular Services at Wise Health System. Dr. Leonard also maintains a very busy, active private practice in Interventional Cardiology, and is the Managing Partner for our 15 physician group, Advanced Heart Care.