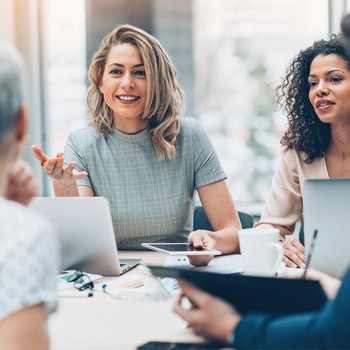 Meeting planning isn't for the faint of heart.  Between temperamental A/V systems, Mother Nature's impact on carefully planned travel schedules, or last-minute agenda changes, there's so much that goes into planning a successful event.
But it's all worth it, because our events really do make a difference.  I'll get to that in a minute.
Even with seven years of meeting planning under my belt, every time we're onsite for a meeting, I'm amazed all over again at how much effort we spent planning that one-hour dinner symposium, our three-day Chair Summit, or a 90-minute live broadcast.
I was reminded of this last month at our 3rd Annual Otology Fellows Congress held at University of Arkansas Medical Sciences (UAMS) in Little Rock, Arkansas.  We organized the needs of the hands-on lab (including "specimens"… you know… from cadavers!), catering, car service, hotel block, flights, group dinners, and shuttle service.
The feedback we received from the international mix of otology fellows made all that effort more than worthwhile:
"This was the best temporal bone course I have ever attended. The facilities were excellent and the faculty were national and international experts. I am a much better neurologist as a result of this course."
"This was the best course I have ever participated in. The course organizers did a fantastic job and I commend them on this."
"Best skull base course I've attended."
We were further gratified by the comments from our esteemed faculty:
"Excellent support, planning, and execution"
"Extremely well-run"
"One of the best bone courses I've ever been involved with"
Read the UAMS newsletter article about the Congress>>
Hearing that someone is a better doctor because of attending our event makes our day!  This means his patients' lives are being affected for the better!
For an event to be "the best ever" (no small feat, am I right?!) that means we think of the little details and we think two steps ahead, while never letting our guard down or getting complacent.
Over our 15 years of creating and producing cutting-edge medical education, we've managed hundreds of successful webcasts, live broadcasts, and medical meetings.  We pride ourselves in "white glove service" from start to finish for everyone involved.  Our goal is to make the educational experience as creative and rewarding as possible to promote learning. And in the end, it's really all about making a difference in patients' lives.
To learn more about our Meeting Management services, please contact Jamie Conte directly by phone 614-328-4522, email jconte@ceoutfitters.
About the Author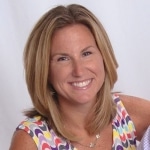 Justine Gunvalsen
Logistics Coordinator
CME Outfitters
@JEGunvalsen
https://www.linkedin.com/in/justine-gunvalsen-22817739/