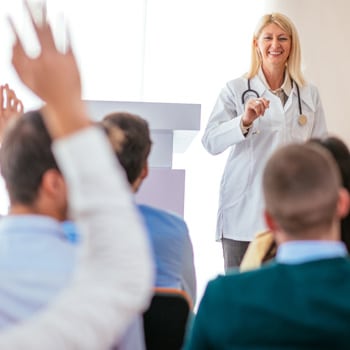 It is amazing how quickly major metropolitan areas turn to small towns and farmland. You would never know I live in a commuter town in Washington, DC if you drove through Charles Town, West Virginia. Surrounded by mountains and flanked by the Potomac and Shenandoah rivers, it's very much a world of our own out here.
But what does my small-town life have to do with medical education?
Small communities like mine are filled with physicians and other members of the healthcare team that often travel several hours to attend live meetings taking them away from patient care. While online education is a wonderful and rapidly growing way to earn CME and CE credits, I often wonder how many offices, locally, are holding their own grand rounds, tumor boards, or morbidity and mortality conferences and are missing out on credit for these educational activities. Or maybe these offices already offer credit to their physicians but their nursing staff has to look elsewhere to fulfill their CE requirements.
As an accredited provider, joint providership with CME Outfitters can benefit a private practice, hospital, or local medical society. My accreditation team is knowledgeable on multiple accreditation types and can work with your practice to provide credit for the educational activities you are already doing or thinking about starting.
CME Outfitters is an accredited/approved provider by the following organizations:
ACCME – Accreditation Council for Continuing Medical Education
ACPE – Accreditation Council for Pharmacy Education
CBRN – California Board of Registered Nursing
We also offer CE activity application and approval services for the following disciplines:
NASW – National Association of Social Workers
CCMC – Commission for Case Manager Certification
AAFP – American Academy of Family Physicians
And many others
Unlike other providers, CME Outfitters does not charge a per participant fee. I've heard from groups that didn't know their final cost until after their activity and had sticker shock when they had higher participation than expected. This doesn't happen with CME Outfitters. After an initial informational call, our team will provide you with a personalized, competitive proposal and quote. You will know your cost up front before holding your activity.
Get started today. Contact me at wfaler@cmeoutfitters.com to learn how CME Outfitters can help provide credit for your medical meetings, grand rounds, and other educational activities.
About The Author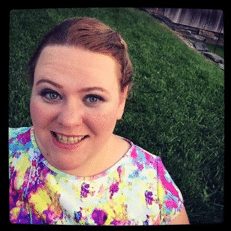 Whitney Faler
Director of Accreditation
CME Outfitters, LLC