FDA Modifies Label for ER/LA Opioids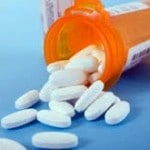 The Food and Drug Administration yesterday announced changes to the labeling requirements for long-acting pain medication. In addition, FDA has ordered new postmarket study requirements for all extended-release and long-acting (ER/LA) opioid analgesics intended to treat pain.
The modified indication, which goes into effect at the end of 2013, attempts to clarify the role of these analgesics. For example, because of the greater risks of overdose and death, these drugs should be reserved for use in patients for whom alternative treatment options (e.g., non-opioid analgesics or immediate-release opioids) are ineffective, not tolerated, or would be otherwise inadequate to provide sufficient management of pain. It also clarified that ER/LA opioid analgesics are not indicated for as-needed pain relief.
The new language is designed to help health care professionals tailor their prescribing decisions based on a patient's individual needs and states states that "ER/LA opioids are indicated for the management of pain severe enough to require daily, around-the-clock, long-term opioid treatment and for which alternative treatment options are inadequate."
Recognizing that more information is needed to assess the serious risks associated with long-term use of ER/LA opioids, the FDA is requiring the drug companies that make these products to conduct further studies and clinical trials. Additional postmarket requirements should be focused on the long-term risks of misuse, abuse, increased sensitivity to pain (hyperalgesia), addiction, overdose, and death.
According to the New York Times, "Researchers applauded the move, saying that a lack of such data was a major problem in determining safe prescribing practices." Manufacturers of opioids seeking new FDA approval for ER/LA opioids will need to expand other label sections such as, Dosage and Administration; Warnings and Precautions; Drug Interactions; Use in Specific Populations; Patient Counseling Information, and the Medication Guide.
Once the safety labeling changes are finalized, modifications will also be made to the ER/LA Opioid Analgesics Risk Evaluation and Mitigation Strategy (REMS), to reflect the updated information. and require companies to educate health care professionals on how to safely prescribe ER/LA opioid analgesics and to provide Medication Guides and patient counseling documents containing information on the safe use, storage, and disposal of ER/ LA opioids.
Sources:
FDA Press Announcement
NY Times