Do Family Physicians Read Clinical Synopses Beyond Email Alerts?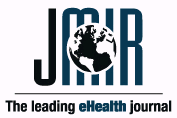 A new study published in the Journal of Medical Internet Research (JMIR) studied 41 family physicians to evaluate whether they retrieved clinical research synopses that they previously read as email alerts.
The researchers point out that the environment of primary care medicine severely limits time for searches of clinical information. At the point of care, and given the time required for searches, using electronic knowledge resources during the consultation is perceived to be a complex task. Away from the point of care, keeping up with the literature involves selecting and interpreting relevant clinical research, which is far from trivial.
Reading synopses of new clinical research delivered as email alerts allows clinicians to become aware of new developments relevant for practice. A synopsis consists of important aspects of a research study presented in a brief structured format that allows for quick reading. These synopses are often emailed on a daily or weekly basis.
The study found that over a period of 341 days, only 1.7% of the synopses were retrieved by family physicians. The researchers concluded that "in the single knowledge resource we studied, email alerts containing research-based synopses were rarely retrieved. Our findings help us to better understand the effect of push on pull and to improve the integration of research-based information within electronic resources for clinicians."