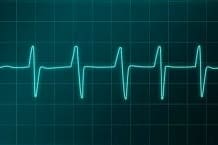 A study published in the November 2011 issue of Archives of General Psychiatry, describes that the negative effects of depression in young people on the health of their hearts may be stronger than previously recognized. Depression or a history of suicide attempts in people younger than 40, especially young women, markedly increases their risk for dying from heart disease.
According to senior researcher, Viola Vaccarino, MD, PhD, chair of epidemiology at Emory's Rollins School of Public Health, "this is the first study looking at depression as a risk factor for heart disease specifically in young people. We're finding that depression is a remarkable risk factor for heart disease in young people. Among women, depression appears to be more important than traditional risk factors such as smoking, hypertension, obesity and diabetes which are not common in young women."
The researchers analyzed data from 7,641 people between the ages of 17 and 39 who participated in the NHANES-III (National Health and Nutrition Examination Survey-III), a nationwide survey conducted by the National Center for Health Statistics between 1988 and 1994. Deaths were tracked through 2006.
Women with depression or a history of attempted suicide had a three times higher risk of dying from cardiovascular disease and a 14 times higher risk of dying from ischemic heart disease (heart attack). The corresponding figures for men were 2.4 times higher risk for cardiovascular disease and 3.5 times higher risk for ischemic heart disease.
The researchers considered that depressed people may have more lifestyle-related risk factors such as smoking and poor diet. They found a significant link to heart disease risk coming from depression and suicide attempts, even after correcting statistically for unhealthy behaviors.
"Direct physiological effects of depression may play a greater role than lifestyle factors in this young population," the authors write.
Depression may increase risk of heart disease through physiological mechanisms, such as lower heart rate variability and increased cortisol (a stress-related hormone) and inflammation.
"This is a group that normally should be low risk," Vaccarino says. "Studying these individuals more intensively could be important for understanding how depression affects the heart."