Live In-Person & Virtual Conferences for CME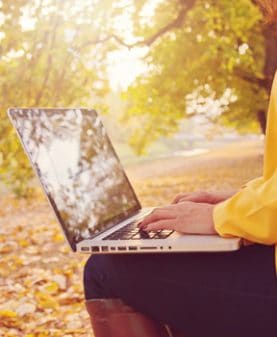 CME Outfitters is your one-stop place for live and on-demand CME conferences, whether in-person or virtual.  Our free CME/MOC activities – from on-demand and live virtual symposia to Augmented Reality-enhanced educational experiences – are sure to fit your schedule and educational credit requirements.
How 2020 Changed the Medical Conference Landscape
Was your in-person medical conference cancelled due to COVID-19? Pre-pandemic, live medical conferences offered colleagues the opportunity to fulfill their CME credit requirements, connect with expert faculty, and discuss current practices. Now, you can do all of this and more via CME Outfitters' virtual live and on-demand activities. 
We aim to offer CME credit in a convenient, efficient manner- all for free. You'll find hundreds of activities in over 15 therapeutic areas, with a variety of formats and lengths to fit your preferences. We offer credit types such as CME, AAFP Prescribed Credit, CNE, CPE, ABIM MOC, and ABP MOC, so you'll be sure to find an activity that is catered to your needs. 
Our activities bring faculty together to one interactive platform for our audience, so participants do not need to download special conference software or undergo a lengthy registration process. Our virtual platform also allows learners to take notes on slides and save them for later, offering an easy way to organize take-aways.  
Our activities are rigorous and holistic, and allow for a dynamic learning environment. With live Q & A, learners can communicate with faculty directly and receive real-time answers. Additionally, presentation features such as augmented reality and 3D animations provide a comprehensive understanding of in-depth topics. Don't just take our word for it, see what our participants have to say: 
"I was skeptical that online programs would be able to keep my interest and truly be worth my time. I admit I have had time to try a number of different CME programs and yours stand out. Please keep them coming." 
At CME Outfitters, we have hundreds of CME activities available for medical professionals across various subspecialties. Check out our live virtual symposia, and live faculty Q&A sessions, or earn CME credit on your own time with On-Demand CMEO Snacks, BriefCases, and more. Register today! 
Earn CME Credits from Conferences
From credit types, including CME, AAFP Prescribed Credit, CNE, CPE, ABIM MOC, to ABP MOC, our CME conferences and are designed to meet the requirements for CME for MIPS.
Upcoming Live Activities include:
Earn Credit With These Recent On-Demand Virtual Activities: