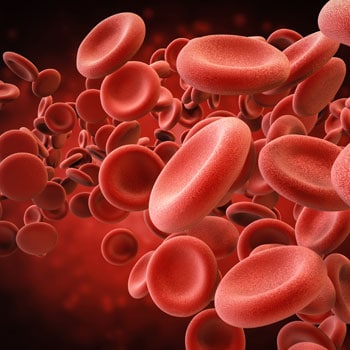 Continuing Education on Hematology
The recent years have witnessed major advances in the treatment of benign rare blood disorders such as hemophilia, sickle cell disease (SCD), and cold agglutinin disease (CAD). Moreover, new guidelines have been developed for the diagnosis and management of these blood disorders. Clinicians including hematologists and emergency department physicians need to remain up to date on the various aspects of management of these hematological disorders to diagnose, treat, and manage associated complications. Moreover, access to novel therapies remains challenging due to payer restrictions including step therapy policies. Hematologists and their care team need education on streamlining the prior authorization processes to prevent treatment delays.
Hematology CE/CME Activities
The CME Outfitters Hematology Hub is designed to provide clinicians with the latest clinical practice guidelines, diagnostic strategies and tools, scientific updates on current and emerging therapies, latest guidelines to optimize the management of hematological disorders, and strategies to streamline prior authorization process. In addition, the Hematology Hub also provides patient education tools to empower patients to make informed decisions about their care and to navigate the prior authorization process.
Hemophilia
Video: Prior Authorization in Hemophilia
Sickle Cell Disease
Partners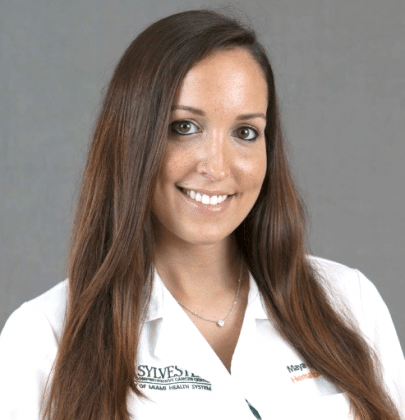 Maya Bloomberg is a board certified Family Nurse Practitioner at Sylvester Comprehensive Cancer Center and Jackson Memorial Hospital. She earned both her bachelors and masters of science in nursing degrees from University of Miami. She has worked as a hematology Nurse practitioner for over 7 years, specializing in sickle cell and bleeding disorders, which shed light on the significant health and racial disparities, and led her to become a vocal advocate for health equity. This led her to create a social media page @theHemeNP devoted to providing reliable information to sickle cell patients so they can better advocate for their health, with hopes of bridging this disparity.