Your Source for Gastroenterology Education and Tools
Challenges abound for patients and clinicians alike when it comes to managing gastrointestinal diseases, making it imperative that all stakeholders on the care team—including the patient—continue to hone their knowledge, confidence, and best practice strategies to improve outcomes.  CME Outfitters' Gastroenterology Education Hub provides clinicians with the education and resources necessary to optimize their approach clinical care for patients with inflammatory bowel disease, irritable bowel syndrome, chronic idiopathic constipation, and diabetic gastroparesis.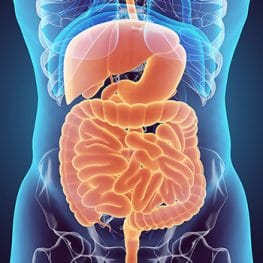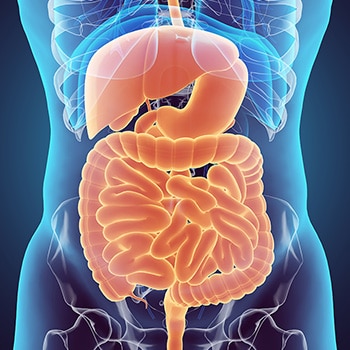 But direct patient care is just one piece of the puzzle. The burden of prior authorization can significantly impact clinical workflows. Yet, according to a recent survey from the AMA, only 30% of surveyed practices reported that their office lacks a formal process for handling the prior authorization workload.
To help offices with best practice strategies, we've added CME/CE activities, checklists, and templates for the care team, as well as videos and checklists to share with your patients to help them better understand the process and how they can contribute as advocates for their care. Participants who complete the entire prior authorization series will receive not only CME/CE credit but will also be awarded a Certificate of Excellence in Prior Authorization.
Free 1-on-1 Digital Health Coaching for Your Patients
Enroll your patients in this fully funded digital health coaching program. Over the course of 3 months, Pack Health Advisors provide behavior change support by:
• Creating personalized action plans to change health behaviors
• Providing tangible accountability tools (e.g. medication charts, health budgets, and day trackers)
• Referring to local resources (e.g. transportation resources)
• Arranging for services (e.g. mail-order pharmacy)
• Securing discounts/cost savings (e.g. medication assistance programs)
It's easy to claim your FREE Pack Health Digital Advisor kit:
Step 1: Visit http://www.packhealth.com/cmeoutfitters/ and click "Get Started".
Step 2: Enter your patients' information
FAQ for Clinicians | IBD Program Overview | 60-Second Fax Enrollment Form
AGA Institute Guidelines For The Identification, Assessment and Initial Medical Treatment in Crohn's Disease: Clinical Decision Support Tool – Download PDF
AGA Ulcerative Colitis Clinical Care Pathway: Clinical Care Pathway – Download PDF
Tip Sheet For Minimizing Prior Authorization Delays: Tip Sheet – Download PDF
Patient Checklist of important information about the PA process to share with patients – Download PDF
Prior Authorization Status Tracker Spreadsheet – Download PDF
Diabetic Gastroparesis Resource
A helpful resource for patients with diabetic gastroparesis that includes questions to ask their physicians, as well as treatment options. – Download PDF