For Clinicians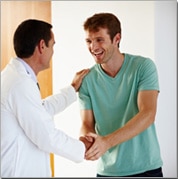 We believe that patients are at the heart of health care. Treating patients with respect, hearing and valuing their concerns, and involving them in decisions about their care is the foundation of the National Quality Strategy (NQS) and the "triple aim" of improving care, health, and cost of care.
While patient-centered care is about the actions of the physician and other health care providers, patient engagement is about the action of patients regarding their own care.
The patient must be at the center of clinical care. CME Outfitters actively inserts the patient voice into our education by accessing a large social community of patients and health activists to cater to the specific needs of the patient. That is why we have created this page of patient resources, so that you, the clinician, can share these resources, or this webpage with your patients to help them be active in their care.
In alignment with the Patient Centered Outcomes Research Institute (PCORI), this resource page is here to provide patients information they can use to make decisions that reflect their desired health outcomes.
Clinicial Resources -The Gerontological Society of America KAER Toolkit
A 4-Step Process to Detec ng Cogni ve Impairment and Earlier Diagnosis of Demen a, the KAER toolkit provides an extensive collec on of evidence- based, prac cal and easy-to-use guidance primary care providers can use to work with older adult pa ents and their families who are concerned about brain health and cogni ve decline. This online toolkit is based on the KAER model, as developed by the GSA Workgroup on Cogni ve Impairment Detec on and Earlier Diagnosis.
Opioid Risk Tool
The Opioid Risk Tool is a brief screening tool to help predict which individuals may develop aberrant behaviors when prescribed opioids for chronic pain. The tool is self-administered and measures risk factors associated with substance abuse including, personal and family history of substance abuse, age, history of preadolescent sexual abuse, and certain psychological diseases. Patients receive scores of 0-3 (low risk), 4-7 (moderate risk), or ≥8 (high risk), indicating the probability of their exhibiting opioid-related aberrant behaviors.
For Patients
CMEO wants to help you, the patient, easily locate resources such as info graphics, patient stories, clinical guides, frequently asked questions, etc. that pertain specifically to your health concerns. We understand the value of having access to free, credible health resources with the click of the button, and we hope you can find what you're looking for here.
On this page you will find a variety of electronic resources, from a variety of different sources that exist to help improve your life! If there are specific resources you are looking for that are not listed here, please feel free to contact us for help by emailing questions@cmeoutfitters.com.
*CMEO is not responsible for the content of linked resources.
Patient Resources – Multiple Sclerosis

CME Outfitters has designed these videos, resources, and tools to address frequently asked questions and to help patients increase their knowledge about their MS. It is our goal that the education will contribute to improved and informed discussions between patients and health care providers in the management of MS.
Patient Resources – Gout and Chronic Kidney Disease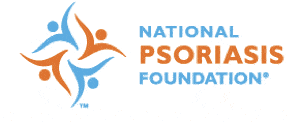 General information about how to be an involved patient, information about antibiotics, patient awareness links, toolkits, and patient stories