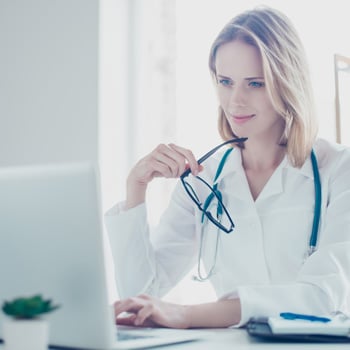 Understanding ABIM MOC Requirements

"Since CME Outfitters activities are designed to focus on improving behaviors in practice and patient outcomes, when you engage in our activities, you are already earning credit towards MOC requirements."
The end of 2018 saw the initial ABIM cohort on the five-year cycle for MOC also come to an end. With diplomates requiring 100 MOC points every five years, MOC points are more important than ever. CME Outfitters is here to help you get a jump-start on your next cycle of requirements.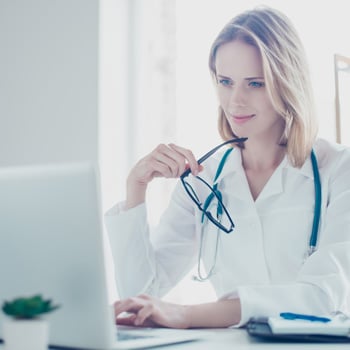 Maintenance of Certification (MOC) and the complexity surrounding the requirements for the various boards under the American Board of Medicine (ABMS) can be difficult to understand. In this post, we'll unravel that complexity by taking a look at the American Board of Internal Medicine (ABIM) MOC program and explaining how CME Outfitters can help ABIM Diplomates complete their MOC requirements.
First, earning ABIM MOC credit doesn't have to be difficult and time consuming. The good news is, when you actively participate in CME activities, you are already meeting requirements towards MOC. Since CME Outfitters activities are designed to focus on improving behaviors in practice and patient outcomes, when you engage in our activities, you are already earning credit towards MOC requirements.
To dive a little deeper into MOC requirements, we sat down with Whitney Faler, Director of Accreditation at CME Outfitters, for a Q&A about some commonly-asked questions:
Q. What are the requirements for MOC under ABIM?
A. ABIM Board Certified physicians must earn 100 MOC points every 5 years, 20 of which must be in medical knowledge (Part II).
Q. What type of activities does CME Outfitters offer that are eligible for ABIM MOC points?
Most of our activities meet MOC requirements. CME Outfitters offers:

Enduring materials

Live and On-Demand courses

Symposia
Q. What type of MOC credit does CME Outfitters offer?
Currently, CME Outfitters offers:

Medical knowledge

Medical knowledge + Patient Safety
Q. How do I know which activities have ABIM MOC credit?
A. Every CME Outfitters activity that offers ABIM MOC will have a c reditstatement indicating how many MOC points you can receive from the activity.
Q. How many MOC points can I receive for an activity?
A. Diplomates can earn up to the maximum allowable AMA PRA Category 1 CreditsTM for which an activity is designated for. So, if you participate in a 1.5 hour live course that offers MOC credit, you can claim up to 1.5 MOC points. 
Q. What additional requirements beyond participating in the activity must I meet to earn MOC points for a CME Outfitters activity?
A. The ABIM requires participation in an evaluation component as well as demonstrating engagement in the activity. CME Outfitters accomplishes these goals in a number of ways – from ARS questions and post-activity evaluations to follow-up surveys with reflection questions, simulations, and interactive case discussions. We select the best method for each individual activity when we plan and design it.
Q. Why does CME Outfitters ask for my date of birth for MOC credit?
A. The ABIM requires CME Outfitters to provide certain demographic information about each learner applying for MOC credit to properly identify them in their system. This includes your ABIM six-digit ID number, first and last name, and date of birth (month and day only).
Q. How does the ABIM know I completed an activity with CME Outfitters that offers MOC?
A. The CME Outfitters accreditation department tracks and submits MOC credit to the ABIM through their partnership with the ACCME. This is an ABIM requirement for CME providers to submit your participation directly.
Q. I know I completed an MOC program with CME Outfitters but the ABIM doesn't seem to list it for me. What should I do?
A. CME Outfitters submits MOC data regularly, but it is not an automated process. If it has been more than 30 days since completing the activity, first check to be sure that you have paid your MOC Program fee to the ABIM. The ABIM will not process MOC points if your program fee is not paid. If you are paid, contact our accreditation team and we will look into it for you and ensure you receive any MOC points you have earned with us.
Q. I'm interested in offering CME credit for my private practice's regular education meeting, can we add MOC credit through joint providership with CME Outfitters?
A. Yes! Our accreditation team can work with you to not only provide CME credit but also ABIM MOC credit for your jointly provided activities. Contact me at wfaler@cmeoutfitters.com to discuss possibilities or visit our joint providership webpage.
With new activities added every month, check back with CME Outfitters for additional courses offering ABIM MOC points to ensure you meet your 100 MOC point requirements every five years.
About the Author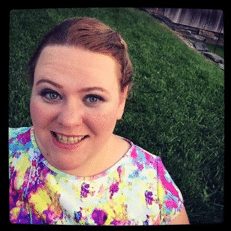 Whitney Faler
Director of Accreditation
CME Outfitters, LLC
Follow me on Twitter: @wefaler