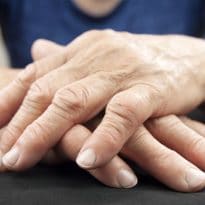 Psoriatic arthritis (PsA) is a serious and potentially disabling condition that affects about 30% of patients with psoriasis. The joint involvement of PsA often occurs about 10 years after the appearance of skin disease. In addition to the physical and functional impairments from joint destruction, PsA negatively impacts relationships, activities of daily living, work productivity, and overall quality of life (QoL).  Unfortunately, individuals with PsA are often undiagnosed or misdiagnosed. Dermatologists clearly have an important role in detecting early signs of PsA, and the overlapping treatment needs of patients often require collaborative care between dermatologists and rheumatologists.
This Psoriatic Arthritis Hub is dedicated to providing educational activities, resources, and tools to improve the care of patients with PsA.
Practicing Precision Medicine in Psoriatic Arthritis: Strategies and Digital Health Tools for Managing a Chronic Disease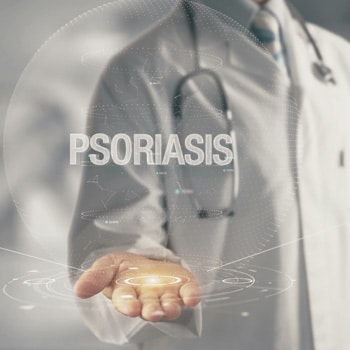 Effective communication with patients is essential to determine treatment goals and then select appropriate treatment. Additionally, health care coaches have been shown to improve outcomes in patients with chronic conditions, and supplemental education to patients is the best method of ensuring that they are armed with all the necessary tools to attack their psoriasis and prevent it from controlling their lives. In this CME Outfitters Live and On Demand, expert faculty will discuss how best to include digital health coaching into clinical practice to reinforce patient education and provide critical guidance to patients.
Watch Now![/vc_cta]
Husni ME, Merola JF, Davin S. The psychosocial burden of psoriatic arthritis. Semin Arthritis Rheum. 2017;47:351-360. (PDF)
Zhang A, Kurtzman DJB, Perez-Chada LM, Merola JF. Psoriatic arthritis and the dermatologist: an approach to screening and clinical evaluation. Clin Dermatol.2018;36:551-560. (LINK)
Elalouf O, Chandran V. Novel therapeutics in psoriatic arthritis: what is in the pipeline? Curr Rheumatol Rep.2018;20:36. (LINK)
Merola JF, Espinoza LR, Fleischmann R. Distinguishing rheumatoid arthritis from psoriatic arthritis. RMD Open.2018;4:e000656. (PDF)
Gossec L, Coates LC, de Wit M, et al. Management of psoriatic arthritis in 2016: a comparison of EULAR and GRAPPA recommendations. Nat Rev Rheumatol.2016;12:743-750. (PDF)
Coates LC, Kavanaugh A, Mease PJ, et al. Group for Research and Assessment of Psoriasis and Psoriatic Arthritis 2015 Treatment Recommendations for Psoriatic Arthritis. Arthritis Rheumatol.2016;68:1060-1071. (PDF)
Gossec L, Smolen JS, Ramiro S, et al. European League Against Rheumatism (EULAR) recommendations for the management of psoriatic arthritis with pharmacological therapies: 2015 update. Ann Rheum Dis.2016;75:499-510. (PDF)