|  |

 |
Welcome to the Migraine Hub!

Migraine affects approximately 44 million people in the United States and one billion people globally. The personal, professional, and financial costs through lost productivity and quality of life are immense. Despite its prevalence and impact on individuals, families, and society, migraine is under-recognized, underdiagnosed, and undertreated.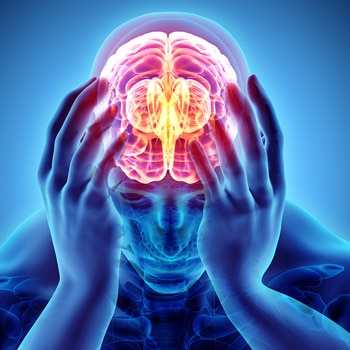 Interviews with patients integrated into the educational activities uncovered chronic migraine episodes that sidelined careers, interrupted social engagements, and impacted individuals' ability to function. Patients look to their health care providers to share information, insights, and experience as part of shared decision-making to find multimodal treatment strategies that will curtail the disability of migraine.
New agents targeting the calcitonin gene-related peptide (CGRP) pathway have shown great promise and have led to excitement within the migraine community. Our goal for the Migraine Digital Hub is to provide educational activities, clinical information, resources, and assessment  for the diagnosis and management of migraine. Our end goal is to improve the lives of individuals with migraine.
Charles A. Lancet Neurol. 2018;17(2):174-182.
Skljarevski V, et al. JAMA Neurol. 2018;75(2):187-193.
Goadsby P, et al. N Engl J Med. 2017;377:2123-32.
Silberstein SD, et al. N Engl J Med. 2017:377(22):2113-2122.
Charles A. N Engl J Med. 2017;377(6):553-561.
Buse DC, et al. Mayo Clin Proc. 2016 Apr 25. [Epub ahead of print]
Charles A, Hansen JM. Curr Opin Neurol.2015;28(3):255-260.
American Migraine Foundation – Website