CME Courses for Healthcare Providers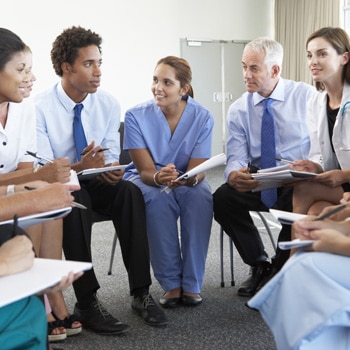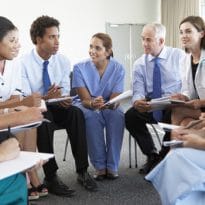 Meet your CME requirements with our more than 100 free CME courses, videos, podcasts, patient case studies, and other formats. Whether you are a physician, nurse, nurse practitioner, physician assistant, or pharmacist, we have a range of activities to suit your schedule and credit requirements. Find short CME snacks, in-depth virtual symposia, and live webcasts – all for free – right here.
Online CME Courses & Virtual Events
CME Outfitters is your one-stop-shop for free CME activities and virtual events. At the forefront of the evolving CME landscape, we provide resources, tools, and courses across a variety of media formats. 
Our Digital Education Hubs are designed to organize resources by therapeutic area. Within the hubs, you'll find tools to enhance your practice and resources for patient education.  With over 15 specialties, we offer hubs in: 
Dermatology

 

Rheumatology

 

Sleep Disorders

 

Pain Management

 

And more!

 
No matter what your learning preference is, CME Outfitters has a format for you.  Podcast lovers will enjoy our CMEOCast series, a free CME podcast. Or, check out our Q&As and faculty interviews for in-depth conversations on relevant, emerging topics.  
Many of our live and on-demand activities feature augmented reality and 3-D animations, providing a dynamic, integrated learning experience. You'll have the opportunity to thoroughly examine areas of interest through rotating and zooming in on 3-D animations.  Additionally, our virtual platform allows you to take notes on slides and save them for later. Activities featuring augmented reality visually demonstrate subject matter in life-size dimensions, giving the viewer a full-scope, comprehensive understanding of topics. 
For a full list of currently available activities, please visit here. 
Live & On-Demand Courses to Fit Your Schedule
We know that as a medical professional, your schedule is busy. Finding time to fulfill your CME requirements can be challenging. That's why we're here! 
On-Demand activities align with your schedule, not the other way around. You choose when and where you want to learn, making it easy to earn CME credit without the stress of calendar conflicts. Additionally, we've designed a variety of CME activity types for you to further customize your CME preferences. 
Some of our activity types include: 
Live Webcasts

 

CMEO Snacks

 

CMEOCast

 

CMEO 

BriefCases

 

And more!

 
Depending on the activity type, you'll find audio or video formats, various time lengths, and more. Access our library of CME activities today! 
Upcoming Live Activities include:
Earn Credit With These Recent On-Demand Virtual Activities: