Predicting the future development of depression or PTSD after injury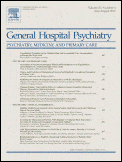 An article published in General Hospital Psychiatry describes the development of a simple eight-question survey that can predict the future development of depression or PTSD, if administered soon after an injury.
Researchers from the University of Pennsylvania and the National Center for PTSD using a prospective, longitudinal cohort study design, randomly selected subjects all injured patients in the emergency department. The majority of subjects (n-192) were assessed within 1 week postinjury with a short predictive screener and followed with in-person interviews after 3 and 6 months to determine the emergence of depression or PTSD within 6 months after injury.
The final eight-item predictive screener was derived; "optimal cutoff scores were ≥2 (of 4) depression risk items and ≥3 (of 5) PTSD risk items. According to the researchers, the final screener demonstrated excellent sensitivity and moderate specificity both for clinically significant symptoms and for the diagnoses of depression and PTSD." They concluded that "a simple screener that can help identify those patients at highest risk for future development of PTSD and depression postinjury allows the judicious allocation of costly mental health resources.
Source:
Richmond TS, Ruzek J, Ackerson T, Wiebe DJ, Winston F, Kassam-Adams N. Predicting the future development of depression or PTSD after injury. Gen Hosp Psychiatry. 2011 Jul-Aug;33(4):327-35. Epub 2011 Jun 15. PubMed PMID: 21762828.