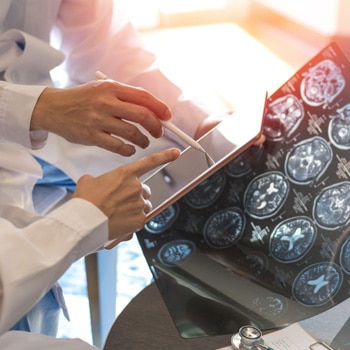 Podcast: Retooling for Modern Management of Progressive MS: An Interactive, Case-Based Activity
The approval of ocrelizumab for primary progressive multiple sclerosis (PPMS) was groundbreaking, and more recently the MS community bore witness to another major breakthrough in MS management when siponimod was approved for secondary progressive MS (SPMS). Additionally, new investigational agents such as MD1003 (high-dose biotin) and masitinib are also being evaluated for treatment of PPMS, and clinical data for both show promise for patients with SPMS.
However, despite these advances, studies have shown that gaps in knowledge and performance exist among neurologists and their care team that pose a barrier to the integration of new and emerging therapies to treat progressive MS in clinical practice.
This CME Outfitters Live and On Demand webcast will include an interactive, case-based panel discussion featuring expert faculty who will discuss the symptoms and clinical features of progressive MS, summarize its immunopathology and the mechanisms of action (MOAs)of new and investigational disease modifying therapies (DMTs), and evaluate the latest clinical evidence on the efficacy and safety of new and emerging therapies for SPMS and PPMS.
To obtain credit – Click Here
For more information – Click Here