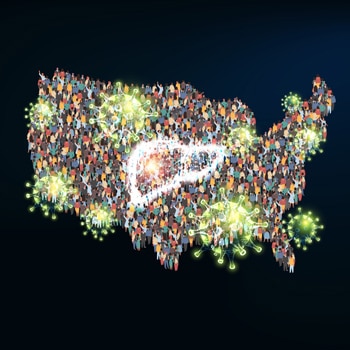 Podcast: Long-Term Management of HBV – Meeting the Culturally Diverse Needs of Your Patient Community
Despite the high prevalence of hepatitis B virus (HBV) in the United States, only 32% of patients are aware of their HBV status and less than 30% receive treatment. There are six groups who are at especially high risk: foreign-born Asian/Pacific Islanders, Africa-born Black populations, incarcerated persons, people who inject drugs, men who have sex with men, and refugees. Disease awareness is especially low in many of these populations. In conjunction, the disease burden is compounded by cultural and societal barriers that often impede screening, prevention, and linkage to care.
This CME Outfitters podcast episode aims to provide learners with strategies to provide culturally appropriate counseling and support services to high-risk populations in order to optimize retention and long-term HBV care.
To obtain credit – Click Here
For more information – Click Here
Podcast Transcript – Click Here