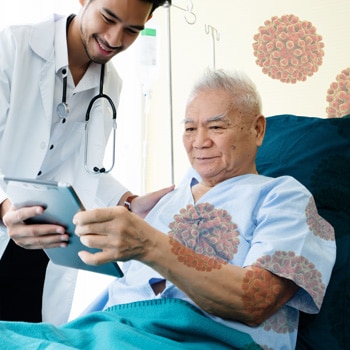 Podcast: Public Health Opportunities in the ED – Step 1: Screen for HBV, Step 2: Link to Care
Screening for hepatitis B virus (HBV) in the emergency department (ED) is an important public health opportunity, as it can reduce transmission in high-risk patients and facilitate linkage to care. HBV testing can be included when screening for sexually transmitted infections(STIs)and hepatis C virus (HCV), and emergency department (ED) physicians to employ strategies for follow-up, including treatment or vaccination, after receiving HBV results.
The third episode of this CMEOCast podcast series focuses on best practices for screening for HBV in the ED, incorporating the use of interprofessional teams, and fostering patient education for optimal treatment outcomes.
To obtain credit – Click Here
For more information – Click Here