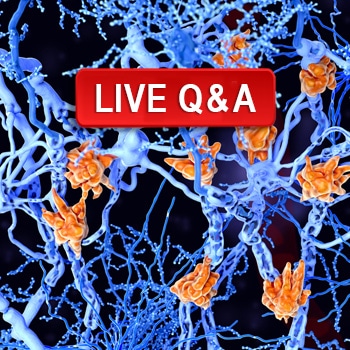 Live Q&A: Right Patient, Right Treatment, Right Time: Utilizing Early, High-Efficacy Therapies to Improve Outcomes in RRMS
Recent studies have demonstrated the benefits of early and aggressive treatment strategies in reducing disability progression and the frequency of relapses in patients with relapsing-remitting multiple sclerosis (RRMS), marking a paradigm shift in the treatment of patients with RRMS. The traditional escalation approach is now often set aside in favor of the more individualized "induction" approach, which utilizes "early and aggressive" treatment with high-efficacy disease-modifying therapies (DMTs) to treat patients with high-risk disease.
The induction approach requires selection of DMTs based on disease activity, prognostic factors, and patient characteristics. This is challenging for clinicians due to the expanding treatment landscape for RRMS and the lack of specific guidelines. Additionally, neurologists often lack the knowledge and competence to identify patients who are candidates for this approach.
This live question and answer session is your opportunity to ask questions based on the CME Outfitters virtual symposium where expert faculty focused on the prognostic factors that should be considered when developing treatment plans for patients with MS, as well as the latest clinical data on approved and emerging DMTs. To view the full activity ahead of this live Q&A, click here.
To obtain credit – Click Here
For more information – Click Here