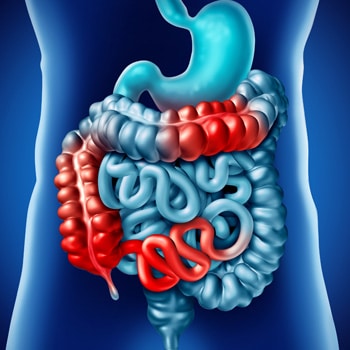 Podcast: The Road to Remission – Assessing Today's Treatment Goals in Crohn's Disease
Crohn's disease (CD), an inflammatory bowel disease (IBD) that affects at least 780,000 people in the United States, has recently seen its management goals evolve from merely controlling flares to achieving and sustaining deep remission, which can help a patient avoid progressive bowel wall damage. The only treatments effective in achieving durable deep remission are novel targeted therapies, which makes it imperative for clinicians to have a working knowledge of these treatments and to optimally incorporate them into their clinical practice.
This live webcast will feature case-based learning supported by expert faculty translation, providing a real-world roadmap for the management of CD that reflects these changing treatment goals. Special attention will be paid to identifying predictors for treatment response, differentiating targeted therapies, and translating available efficacy data into real-world effectiveness so that clinicians will be able to choose the appropriate therapies at the right times for individual patients.
To obtain credit – Click Here
For more information – Click Here