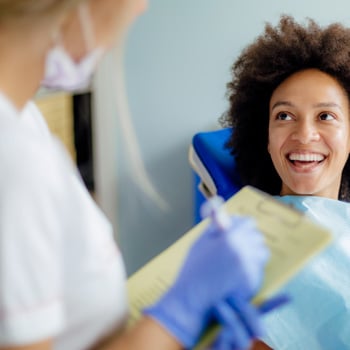 Podcast: Getting a Head Start on Pain – Simple Changes to Your Pre-Procedure Workflow for Assessing Misuse and Diversion of Opioids
An adolescent or young adult's first exposure to opioids often occurs following a third molar extraction, and even though85%-90%of these patients find the experience unpleasant due to side effects, up to 15% are at risk for misuse, abuse, and addiction. To mitigate risk of opioid dependency it is imperative that dentists and oral surgeons are aware of the patient's medical history, engage in pre-and postoperative discussions about pain and pain management expectations, discuss the risks and possible side effects of opioids, and balance compassionate care that manages suffering with safety. Risk assessment tools such as the Opioid Risk Tool can be used as a complement to medical history, while checking the Prescription Drug Monitoring Program (PDMP) can determine whether a patient has had any aberrant prescription behaviors.
This CME Outfitters BriefCase activity focuses on when to use validated tools to assess patients for risk of misuse and diversion of opioids as well as strategies for engaging patients in the management of their pain.
To obtain credit – Click Here
For more information – Click Here