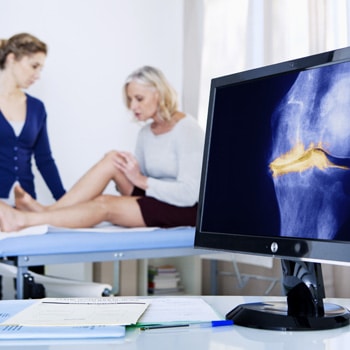 Adopting a Tailored Approach to Managing Unmet Needs in Osteoarthritis
Previously, osteoarthritis (OA) was thought to be a disease of chronic overload and impaired biomechanics on the joint that lead to the destruction of the joint's article cartilage, resulting in inflammation. However, evolving theories link OA to complex inflammatory and metabolic factors, and inadequate pain relief with current treatments is a common aspect of OA treatment which is responsible for a plethora of health care visits and dollars. Additionally, there are concerns about the risks of long-term NSAID and opiate use that have led to the need for education on utilizing pain management tools with your patients with OA.
This CME Outfitters Snack focuses on recognizing the complex pathogenesis of OA, applying The Osteoarthritis Research Society International (OARSI) guidelines to non-surgical management, and evaluating emerging data in order to set realistic goals with patients and meet unmet needs in the management of OA.
For more information – Click Here
To obtain credit – Click Here