Welcome to the Dental and Oral Surgery Opioid Education Hub
Surgical procedures, including third molar extractions are common procedures in which opioid-naïve patients, especially adolescents, are first exposed to opioids. While dentists and oral surgeons strive to compassionately manage patients' pain, they must do so responsibly to curtail long-term use and misuse, as well as minimize potential diversion from large amounts of leftover prescription opioids. This is especially important among adolescents who are at heightened risk of future opioid misuse. Many oral and maxillofacial surgery training programs are revising their acute postoperative prescribing protocols to decreases the number of opioids prescribed and promote use of non-opioid alternatives for pain management. Education for providers is essential to changing pain management protocols and mitigating risk of opioid misuse. Education, coupled with open communication with patients to set appropriate expectations and treatment goals, presents an opportunity to optimize clinical outcomes and improve patient satisfaction.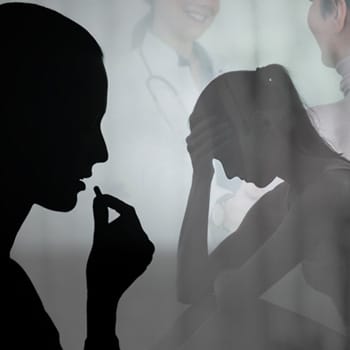 Precise Prescribing: Applying the Science of Pain to Treatment Decisions
PAINWeekEND Medical Meetings | Various Dates & Locations
Evaluating patients with acute and chronic pain can be daunting, as the nervous system is complex. Appropriate prescribing for acute and chronic pain in the midst of the opioid epidemic requires that front-line prescribers have a strong knowledge of pain pathways and underlying mechanisms to optimize treatment decision-making.
These CME Outfitters symposia will integrate 3-D modeling to bring pain and addiction mechanisms to life in order to promote a better understanding of evolving pain management strategies.  Faculty will provide best practice strategies for the clinical assessment and management of acute and chronic pain aligned to supporting evidence and recommendations to guide safe and effective pharmacological and non-pharmacologic treatment choices.
Dates and Locations:
Saturday, April 6, 2019
1:10 PM – 2:10 PM
Atlanta, GA
Learn more 
Saturday, May 4, 2019
1:10 PM – 2:10 PM
Raleigh, NC
Learn more
Schroeder AR, Dehghan M, Newman TB, Bentley JP, Park KT. Association of opioid prescriptions from dental clinicians for US adolescents and adults with subsequent opioid use and abuse. JAMA Intern Med. 2019;179(2):145-152. Read it here
Tompach PC, Wagner CL, Sunstrum B, Nadeau RA, Tu HK. Investigation of an opioid prescriber protocol after third molar extraction procedures. J Oral Maxillofac Surg. 2019;77:705-714. Read it here
Mutlu I, Abubaker AO, Laskin DM. Narcotic prescribing habits and other methods of pain control by oral maxillofacial surgeons after impacted third molar removal. J Oral Maxillofac Surg 2013;71(():1500-1503. Read it here
Al-Khteeb TH, Alnahar A. Pain Experience After Simple Tooth Extraction. J Oral Maxillofac Surg. 2008;66(5):911-917. Read it here
Overton HN, Hanna MN, Bruhn WE, et al. Opioid-prescribing guidelines for common surgical procedures: an expert panel consensus. J Am Coll Surg. 2018;227(4):411-418. Read it here