Mobile App Brings Clinical Recommendations Off the Paper and Into the Clinic
My dishwasher broke a few years ago.  After consulting with the appliance repair pros, scouring online reviews, and speaking with a friend who had just replaced his dishwasher, I arrived at my decision on a replacement model.  I'm happy to report that years later, it's still going strong.
While you might not think that healthcare and dishwashers have much in common, guidelines and best practice recommendations play an important role in clinical decision-making – and in choosing a major appliance. Recommendations that emerge from evidence that is gathered, debated, and consensus reached promote effective treatments, decrease variations in practices, reduce costs, and optimize care for patients. That is….IF they are used.
In 2017, the International Neuromodulation Society (INS) Polyanalgesic Consensus Conference (PACC) updated its recommendations for safe and effective use of intrathecal drug infusion systems for patients with refractory chronic pain to address changes in practice and clinical knowledge, emergence of new evidence, and new devices. But INS knew from historical data that uptake of the recommendations would be a challenge, and that allowing mobile access to the guidelines and seamless integration of the recommendations in practice would be critical. Equally critical was expert translation of the evidence to practice.
CME Outfitters partnered with the INS to develop a mobile app to bring the PACC recommendations off the paper and into the clinic. Working with Timothy R. Deer, MD and Gladstone McDowell, II MD, leading authors of the PACC recommendations, we worked to create an app that provided not only the recommendations, but integrated essential audio translation from Dr. Deer and Dr. McDowell.
The launch of the app is very timely as just this past week, the FDA issued a safety communication reminding providers that only FDA-approved agents should be used in intrathecal infusion pumps, advising all providers to review current labeling for intrathecal pumps. While I'm sure the current label is riveting, using the PACC App with clear direction, up-to-date evidence-base, and expert translation will offer deeper insights and direction for FDA-approved decision-making.
Our team has been very focused on integrating digital health tools such as digital health coaching and e-consults into clinical practice, and the development of the PACC App is a natural next step. Since the launch of the app, the uptake has been strong, with downloads coming in swiftly since the first announcement from INS was made .  The mobile app is the perfect vehicle to ensure recommendations and guidelines are disseminated wherever, and whenever, clinicians need them.
To download and view the PACC mobile app, visit the App Store or get it on Google Play and search under PACC recommendations.
About The Author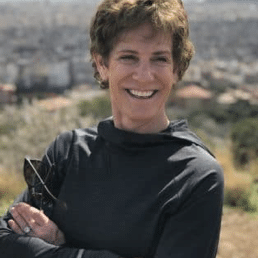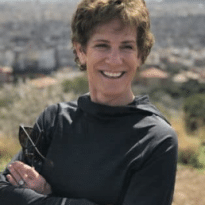 Jan Perez
Managing Partner
CME Outfitters, LLC



Follow me on Twitter: @jansperez