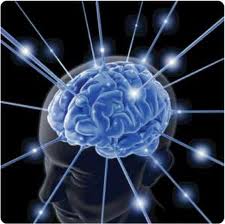 Everyone has forgotten someone's name, misplaced their glasses or walked into a room and not remembered why they entered? Normal age-related memory decline affects more than half of all seniors, and those over 80 are the most vulnerable.
A new UCLA study has found that a memory fitness program offered to older adults in their senior living communities helped improve their ability to recognize and recall words, benefitting their verbal learning and retention.
New research published in the September issue of the American Journal of Geriatric Psychiatry, also found that as a result of the program, seniors' self-perceived memory improved, an important factor in maintaining a positive outlook on life while aging. The average age of participants in the study was 81.
As people get older, it takes longer to learn new information and to retrieve it, including names, dates, the location of household objects, meetings, and appointments, according to the study's senior author, Dr. Gary Small, UCLA's Parlow-Solomon Professor on Aging and director of the UCLA Longevity Center.
The six-week, 12-session program differed from other cognitive training courses in that it offered not only memory-training techniques but also education about lifestyle factors that may impact memory ability and overall brain health. Participants learned stress-reduction exercises and were instructed about the importance of daily physical exercise and maintaining a healthy diet rich in antioxidants. "Lifestyle and environmental factors may play a role in cognitive decline, so our program included education about healthy living in addition to memory-training techniques," said Small, who is also a professor at the Semel Institute.
Although the UCLA team has offered similar programs in other settings, such as at senior centers and on the UCLA campus, this is one of the first times that such a comprehensive memory program has been designed for and offered in a retirement living community. This made participation easier, since seniors in most cases simply walked down a hallway rather than having to drive to a class off-site. The one-hour education sessions focused on memory enhancement. They included explanations of how memory works; offered quick strategies for remembering names, faces and numbers; and provided basic memory tools such as linking ideas and creating visual images. Trainers also discussed the role of a healthy lifestyle in protecting and maintaining memory.
Among the older adults attending the classes, the researchers found marked improvement in verbal memory, as well as improvements in how they perceived their memory, compared with the controls.