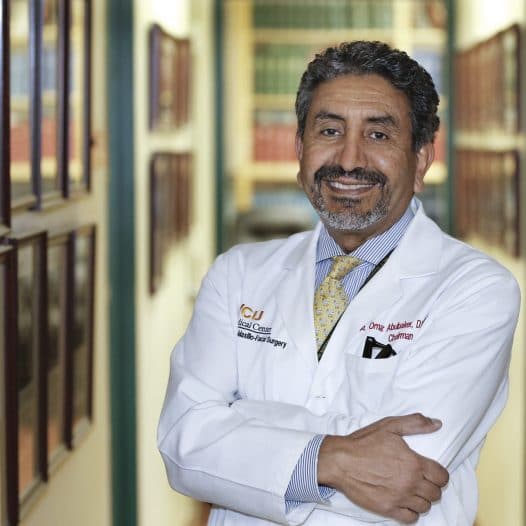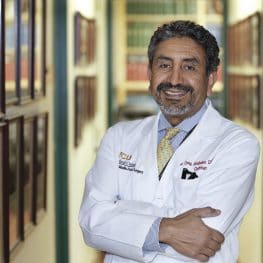 A. Omar Abubaker, DMD, PhD
CME Outfitters Faculty
Dr. A. Omar Abubaker, DMD, PhD is a graduate of School of Dental Medicine, School of Dentistry, and University of Pittsburgh. He Earned his DMD from School of Dental Medicine , University of Pittsburgh, completed his residency training and a fellowship in Oral and Maxillofacial Surgery from Presbyterian University Hospital in Pittsburgh, Pennsylvania. He has been on the Faculty at VCU School of Dentistry and VCU medical Center since 1991. He is certified by the American Board of Oral and Maxillofacial Surgery. and by the American Board of Dental Anesthesiology
Dr. Abubaker currently serves as professor and Chairman of the Department of Oral and Maxillofacial Surgery, School of Dentistry, Chief of the Division of Oral and Maxillofacial Surgery, Department of Surgery School of Medicine and Chairman of the Department of Dentistry, at MCV Hospital. He maintains an active busy intramural private practice in oral and maxillofacial surgery. He is also actively involved in teaching dental students and oral and maxillofacial surgery residents, all in addition to his administrative responsibilities as a chair of the department.
Dr. Abubaker authored two oral and maxillofacial surgery textbooks, over 100 chapters and over 50 peer- review scientific articles and numerous abstracts and scientific presentations.
Dr. Abubaker recently earned a Graduate Certificate in Addiction Studies from the International Program in Addiction Studies which is jointly housed in Virginia Commonwealth University, The University of Adelaide, Australia and Kings College London, England. He has recently become involved in education and research in the field of addiction and opioid epidemic and pain management. He has presented and appeared on numerous local and national organization on these topics over the past two years.