In-Person and Electronic Interventions for Improving Adherence in Schizophrenia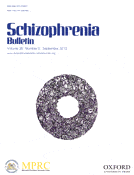 Research published in October Schizophrenia Bulletin by Velligan and colleagues, evaluated adherence to oral medications in 142 patients diagnosed with schizophrenia living in the community. Three methods of assessment were used: 1) an in-person, weekly home visit; 2) an electronic medication monitor and 3) treatment as usual (TAU).
All patients received the Med-eMonitor to monitor adherence but only the Med-eMonitor group had active prompts such as prompting use of medication, cues the taking of medication, warns patients when they are taking the wrong medication or taking it at the wrong time, record complaints, and, through modem hookup, alerts treatment staff of failures to take medication as prescribed. In addition, researchers monitored data on symptoms, global functioning, and contact with emergency services and police were obtained every 3 months.
Results demonstrated that adherence in active treatment groups ranged from 90–92% compared to 73% in TAU based on electronic monitoring. In-person and electronic interventions significantly improved adherence to medication, but that did not translate to improved clinical outcomes. The authors suggest that this study "demonstrates that adherence to oral medication can be maintained at high levels in this population with either an in-home treatment based on behavioral techniques or an electronic device designed to cue adherence coupled with telephone intervention if problems are
identified."
Schizophrenia Bulletin Advance Access published October 19, 2012