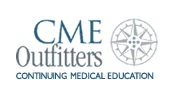 CME Outfitters, LLC announces the approval by the American Board of Psychiatry and Neurology (ABPN) to offer Maintenance of Certification (MOC) activities on Alzheimer's disease for the next three years.
MOC activities support continued professional development leading to maintenance of ABPN board certification. The purpose of the MOC program is to advance the clinical practice of psychiatry and neurology through promoting evidence-based guidelines and standards to ensure excellence in all areas of practice.
The 10-year Maintenance of Certification (MOC) program includes four components as mandated by the American Board of Medical Specialties:
1. Professional Standing
2. Self-Assessment and CME
3. Cognitive Expertise
4. Performance in Practice (PIP)
The goal is for diplomats to reflect on their personal knowledge and performance and commit to a process of improvement and reevaluation of performance measures over a specified time frame that will ultimately lead to improved care for their patients. For more information about MOC, please visit http://www.abpn.com/.
"The Maintenance of Certification approval by ABPN is an honor for CME Outfitters and is aligned with our commitment to developing and certifying evidence-based activities that focus on improving the care of patients worldwide," said Sharon Tordoff, Managing Partner.
The first activity was offered at the 4th Annual Chair Summit in Annapolis, MD on June 24, 2011.
Source: PRWeb Press Release