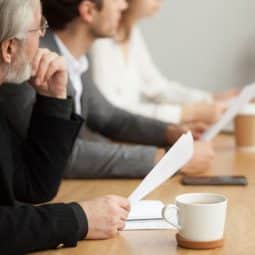 According to the National Institute on Drug Abuse, 115 people die each day in the United States due to an opioid overdose. To better understand the nation's current epidemic, CME Outfitters recently brought together the perspectives of those most impacted by opioids in hopes of creating more effective strategies to avoid addiction in the coming years. These roundtable discussions, hosted by CME Outfitters, first pulled the experiences of both patients and their loved ones who have been affected by opioid dependency. The patient roundtable was followed by perspectives of primary care providers, surgeons, pain specialist, addiction specialists, and the DEA Educational Foundation. Both patients and providers agreed—all in all, there is no "silver bullet" in addressing the issue. Here are four takeaways that we learned:
Tackling chronic pain and the substance dependency that often stems from common treatment should start with open, honest communication between the patient and the prescriber. But more often than not, physicians just don't have enough time to accurately gauge the whole picture when it comes to pain. At best, doctors may only have 20 minutes to spend with a patient to figure out what needs to be done that day, leading to a haphazard script.
Physician burnout, difficult patients, false sense of security surrounding recommended MME (morphine milligram equivalent), and overall lack of education on alternative pain management techniques are all factors that can attribute to hasty prescribing of opioids. "The doctor-patient relationship is the most powerful variable in improving overall outcomes. Involve the patient in their own treatment plan. Being believed is key for this relationship to work" said Siegfried Schmidt, MD, PhD, a primary care provider who joined the CME Outfitters opioid discussion.
By reserving opioids for severe pain only and when the highest dose of combination non-opioid analgesic is not effective, prescribers may be able avoid unintentional dependency in their patients. In patients with chronic pain, returning for opioid refills, the prescriber should always be thinking critically about reduction of pain versus risk of serious addiction.
De-stigmatization is vital in understanding those with an opioid addiction. A. Omar Abubaker, DMD, PhD, who lost his son to an opioid overdose, lent his thoughts on how to achieve the necessary mindset for helping those dealing with addiction: "Addiction is more stigmatized than criminal behavior. We need to aim away from triggering shame so that those who need help will seek help. Compassion in recovery. Nonjudgmental care from health providers is necessary in order to help patients reduce the risk of harm associated with their addiction."
Throughout the discussions, a common theme was sharing of experience. Creating an open dialogue between the patient and the healthcare provider, doctors and fellow prescribers, as well as prescribers and drug enforcement, could reveal a broader picture in curbing opioid addiction through more targeted and appropriate prescribing. But clearly more education is needed to promote change. As part of a nationwide educational initiative to promote appropriate use of opioids in the management of acute and chronic pain, CME Outfitters has partnered with USF Health to launch Addressing the Opioid Epidemic: A Call to Action to Save Our Communities, supported by an educational grant from Johnson & Johnson.
It is the goal of this initiative to arm healthcare providers with the latest evidence and information that will ultimately lead to improvements in patient health literacy, better management of acute and chronic pain, and appropriate prescribing of opioids when their use is warranted.
Visit www.cmeoutfitters.com to stay up to date on the latest content and updates from this initiative.

About the Author
Evan Luberger
Medical Editor
Contact me at eluberger@cmeoutfitters.com